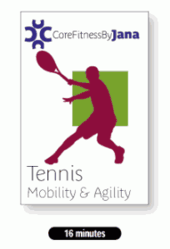 Higher-intensity exercise does have a whole different impact on the body's physiology, Everything is more pronounced: your heart rate is higher,... and you're revving up your cardiovascular system as you would a car. Dr. Eric Topol MD, Scripps Institute
New York, NY (PRWEB) November 20, 2012
Given that lack of time is the most common reason people give for not incorporating exercise into their lives, conclusions of recent studies that short duration interval training is the most effective for achieving people's health and fitness goals is welcome news.
Jeff Behar of My Best Health Portal recently reported on research showing that shorter but more intense cardio workouts of 10-30 minutes can be more effective for weight loss and battling metabolic disease.
According to the established science of exercise physiology, short duration high intensity interval training workouts also strengthen and activate fast twitch muscle fibers and allow for muscle growth, both of which are necessary for most recreational sports including tennis, golf, biking and skiing.
Beyond the physiologic benefits, people are more likely to find time and be less intimidated by short duration high intensity workouts and thus may work out more regularly.
About CoreFitnessByJana:
Certified Pilates Instructor and ACE Certified Personal Trainer Jana Sanford provides private individual and small group training, teaches group classes through her PilatesInThePark program and studios in Manhattan and also developed an online fitness site to provide effective workout options to anyone, anytime and anywhere.
CoreFitnessByJana.com offers online fitness workouts including Pilates, Body Sculpting, Stretching & Flexibility and Sport Conditioning. Daily, Monthly or Annual Membership options available.
The 15-20 minute exercise videos use just one's body weight (or add resistance props for increased intensity) and are designed to help one incorporate exercise conveniently into a daily schedule.