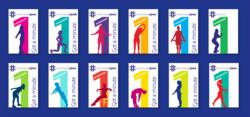 For many, the idea of working out is intimidating. Starting with just 1-2 minutes of exercise removes the barriers of fear and time and can be a springboard to better health.
Jana Sanford, CoreFitnessByJana
New York, NY (PRWEB) April 02, 2013
CoreFitnessByJana.com just introduced a new series of 1-2 minute workout videos designed to promote physical activity during the workday. In addition to improving fitness, energy levels and focus throughout the day, these videos were developed to act as a catalyst to initiate employees into regular exercise regimens. Each 1-2 minute exercise program in the "Got A Minute For Your Health" series utilizes simple, easy to learn body weight exercises that can be replicated in the home, gym or on the road and incorporated into larger workout routines.
CoreFitnessByJana.com founder, Jana Sanford, believes that integrating practical action based fitness initiatives in the office setting reinforces the educational components of wellness programs and empowers employees with the tools they need to implement their own exercise programs outside the office.
"Got A Minute For Your Health" videos are available for license to Health & Wellness vendors, Corporations and Hospitality/Hotel organizations in addition to CoreFitnessByJana'com's complete 10-20 minute modular workouts.
About CoreFitnessByJana:
CoreFitnessByJana.com, founded by certified Pilates Instructor and ACE Certified Personal Trainer Jana Sanford, offers online (or licensed) fitness workouts including: Pilates, Body Sculpting, Cardio Boot Camp, Stretching & Flexibility and Sport Conditioning.
Full Workout Videos: The 15-20-minute workout videos use just body weight (or add resistance props for increased intensity) and are designed to help incorporate exercise conveniently into a daily schedule. Because the exercises require no equipment CoreFitnessByJana.com online fitness videos deliver an effective workout option that can be done any time and anywhere. The accessibility and variety of the exercise program is great for business travelers, busy Mom's, and supplementing any workout regimen when getting to the gym or studio is a challenge.
Got A Minute For Your Health: These 1-2 minute exercise videos are designed to be done in the office, home or hotel to improve fitness, energize the mind and body and combat the effects of prolonged sitting.
CoreFitnessByJana.com offers online membership to individuals as well as licensing agreements and/or discount online options for Corporations, Corporate Wellness Vendors and the Hospitality industry.
To learn more about how CoreFitnessByJana.com can help individuals and businesses achieve health and fitness goals, visit: http://www.CoreFitnessByJana.com