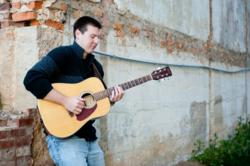 That is what I see in Core Music Group. A music farm system feeding successful artists into record labels and helping dreams come true
Raleigh, NC (PRWEB) October 28, 2012
After three long years of studying, gaining experience, and planning, Jordan McVay, who turns 23 years-old in November, saw his vision become a reality when Core Music Group officially launched on September 5th, 2012. Core Music Group is a multifaceted music company specializing in Artist Management & Artist Development, while also offering promotions & design, booking, recording, and event services.
When asked about his vision, Jordan said, "Think about the Major League Baseball farm system, and how players use that in order to make it to the highest level. That is what I see in Core Music Group. A music farm system feeding successful artists into record labels and helping dreams come true".
After working together for over a year, Cole officially signed to become Core Music Group's first artist management client.
Singer-Songwriter Cole Roe is releasing his debut single, "Tailgate Season". The single will be available on his website http://www.ColeRoe.com. As football season reaches its stride, "Tailgate Season" makes the perfect anthem for your game day tailgates. After two years without releasing new music, Cole Roe is storming out of the tunnel and headed straight on to your next tailgate playlist.
Cole stated, "So excited for y'all to hear this new single" with excitement following his final studio session with Producer, Mike Schaeffer.
Cole will be launching a new KickStarter Funding Project surrounding the release of the new single in order to raise the necessary funds to complete his album. Through his website, fans can download the brand new single for free and are highly encouraged to donate although it is not required. There will be many incentives involved with donating that fans are sure to enjoy.
Singer-Songwriter, Cole Roe, based in Raleigh, North Carolina, offers many different flavors of music from country, pop, to light rock. His sound can be described as a mix of John Mayer and Michael Buble mixed with some old-school James Taylor, topped with a hint of Eric Church and garnished with some Chris Young. Cole's high quality musicianship and inescapable voice have him on the brink of breaking on to the national scene. His first self-titled acoustic album was released on iTunes in 2010 and he is currently preparing for his second project. The North Carolina native and UNC Charlotte alum has been playing live shows all across North Carolina and is planning to tour following the release of his album. This past year Cole traveled to Nashville, Tennessee to perform live at The National Underground, owned by music star Gavin DeGraw, and plans to return early next year.