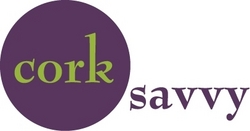 New York, NY (PRWEB) September 18, 2008
What better occasion to enjoy a delicious bottle of wine than during a romantic dinner? Wine lovers who log into their CorkSavvy.com online accounts within the next two days are automatically entered to win a romantic dinner for two at the Union Square Café in New York City.
Union Square Café, located in Manhattan's East side, is renowned for its outstanding wine list. The American eatery was twice awarded The New York Times' three-star rating and also earned Zagat Survey's #1 ranking as New York's Most Popular Restaurant for an unprecedented eight years.
Those who are not yet CorkSavvy.com members need only create a free online account in order to register for the giveaway. Within each CorkSavvy.com account, members have access to a personalized virtual wine rack and wine journal, helpful tutorials that show new users exactly how to navigate their wine cellars, and other tools and features, all incorporated into the online wine lovers' community.
The newest version of the MyCellar feature was recently unveiled on CorkSavvy.com. MyCellar 2.0 allows members to customize their virtual wine cellars by digitally recording every bottle of wine. Users simply snap a picture of a wine bottle they would like to remember using a camera phone, email it to their online bottle rack, and view it by logging into their CorkSavvy.com account.
Those wine aficionados who prefer a more descriptive approach to cataloguing can now send journal entries to friends with the CorkSavvy.com's upgraded application. Photos, descriptions of wines, bottles, and events are sorted and stored in the new wine journal.
Wine lovers have countless fun facts and interactive features at their fingertips on the CorkSavvy.com website. The latest news on wine tasting, extracurricular activities, wine purchasing, and more can also be found in the Savvy Reporter portion of CorkSavvy.com.
About CorkSavvy.com
CorkSavvy.com -- the website where wine lovers get savvy -- is for wine lovers and connoisseurs alike. In addition to personalized virtual wine cellars, CorkSavvy offers news, recommendations, interviews, a Q & A forum, a calendar of events, and a myriad of other wine resources including searchable databases of vineyards, vintages and restaurant wine lists from around the world.
For complete contest rules and to create a free CorkSavvy.com account, visit http://www.corksavvy.com
Media contact:
Jamie Goldman
jamie @ corksavvy.com
# # #