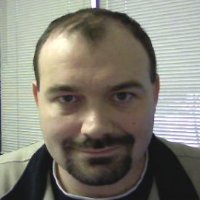 I look forward to using real world examples to address the current DCIM paradigm while touching on a number of DCIM myths and realities and discussing best practices and strategies for procurement and deployment
San Luis Obispo, CA, USA. (PRWEB) November 15, 2012
Cormant Inc., a software development company specializing in data center and IT infrastructure management solutions (DCIM), today announced that Com-Net, Inc., their North American master distributor and reseller was awarded a presentation at the upcoming BICSI regional meeting at Algonquin College in Ottawa, ON on November 22nd. Com-Net's Director of Information Systems, Brad Beamish, will be presenting on DCIM Myths and Realities focusing on an examination of the proliferation of DCIM and on understanding the subjective nature of DCIM solutions.
Defining what DCIM is, and why a holistic solution that encompasses full scale IT infrastructure management is important, Mr. Beamish will sift through the DCIM hype, explaining what is myth vs what is reality. He will account for the difference between DCIM solutions and DCIM enabled solutions. Focusing on DCIM within the context of Layer 1 infrastructure, Mr. Beamish will showcase DCIM uses and benefits to IT and facilities. Ensuring the BICSI focus on Information Transport System (ITS) or connectivity infrastructure is included within the scope of DCIM, Mr. Beamish will explain the need for connectivity within the DCIM environment as well as show how DCIM can be used to help design data centers. He will conclude by addressing why process is integral for adoption and implementation, detailing what really works and what to consider when selecting a DCIM solution.
"I look forward to using real world examples to address the current DCIM paradigm while touching on a number of DCIM myths and realities and discussing best practices and strategies for procurement and deployment" said Mr. Beamish.
For more information about Cormant and their DCIM solution, please visit http://www.Cormant.com, email sales@cormant.com or call +1-805-747-4178 or 1 855 CORMANT.
About Cormant, Inc.
Cormant has been solving IT Infrastructure Management (DCIM/ITIM) challenges for global customers since 2003. Their solutions are sold globally with customers on 5 contents, including multi-nationals from the banking, consulting, IT, travel, hotel, government, manufacturing, health and telecommunications industries.
Cormant's DCIM solution enables accurate and rapid decisions when planning and making IT infrastructure change by providing a configurable, portable and trusted solution for monitoring and management of physical layer IT infrastructure in all areas where IT is present. The solution provides unique portability of all records, ensuring information can be accessed wherever and whenever needed as well as changes recorded wherever and whenever they are made. Cormant-CS™ consolidates all information about enterprise IT assets and related connectivity, including power and data connectivity, along with location and status information about the assets. With dynamic rack views, floor plans and historical dashboards, information can be visualized in real-time.
About Com-Net, Inc.
Com-Net delivers innovative integrated network solutions from today's leading manufacturers for tomorrow's technology demands. We focus on understanding your specific commercial security, cabling and VoIP needs in order to provide the best scalable, turn-key solutions customized for your infrastructure and budget.At Com-Net you can be assured that a customer-centric philosophy and innovative product solutions mean your investment will deliver the quality, longevity and reliability you are looking for in a cabling solution or network solution.
About BICSI
BICSI is a professional association supporting the information technology systems (ITS) industry. ITS covers the spectrum of voice, data, electronic safety & security, project management and audio & video technologies. It encompasses the design, integration and installation of pathways, spaces, optical fiber- and copper-based distribution systems, wireless-based systems and infrastructure that supports the transportation of information and associated signaling between and among communications and information gathering devices.
BICSI provides information, education and knowledge assessment for individuals and companies in the ITS industry. We serve more than 23,000 ITS professionals, including designers, installers and technicians. These individuals provide the fundamental infrastructure for telecommunications, audio/video, life safety and automation systems. Through courses, conferences, publications and professional registration programs, BICSI staff and volunteers assist ITS professionals in delivering critical products and services, and offer opportunities for continual improvement and enhanced professional stature.
Headquartered in Tampa, Florida, USA, BICSI membership spans nearly 100 countries.
###