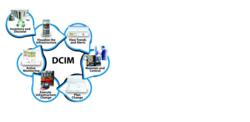 "NATO uses CableSolve to document and manage both secure and non-secure IT infrastructure across their theater of operations." - Paul Goodison, Cormant CEO
San Luis Obispo, CA (PRWEB) August 28, 2012
Providing peace and security for 28 member nations across the north Atlantic region requires a fairly large global IT footprint, as you can imagine. NATO achieves peace and security within the physical layer of that global IT footprint with an IT infrastructure management (ITIM) solution from Cormant, Inc. called CableSolve that documents, tracks, monitors and manages NATO's IT infrastructure within their data centers (DCIM) and campus environments.
Recently, due to growth within that IT infrastructure across the various facility types - namely their data centers, office and campus environments – NATO chose to increase their CableSolve licenses for the third time. "NATO uses CableSolve to document and manage both secure and non-secure IT infrastructure across their theater of operations," stated Cormant, Inc. CEO, Paul Goodison. "We are proud to serve such an internationally renowned organization and look forward to continuing our relationship to ensure they provide the highest levels of IT infrastructure management."
Goodison reflects, "The manager of the breadth of their CableSolve deployment and implementation told us that NATO appreciates the ability to configure CableSolve so that they can precisely capture the data they want to document about their infrastructure and present that information back to them as needed for their operations." The need to react quickly to any moves, adds or changes within their infrastructure can often be a matter of global importance.
For more information about NATO, please visit their website at http://www.nato.int/nato-welcome/site.html.
About Cormant, Inc.:
Cormant, Inc. has been solving DCIM challenges for global customers since 2003. Cormant's mobile DCIM solution ensures real-time, accurate IT infrastructure management of precisely the information required by providing a vendor-neutral, highly configurable, uniquely mobile and trusted solution for monitoring and management of all IT infrastructure. For more information visit http://www.cormant.com.
# # #