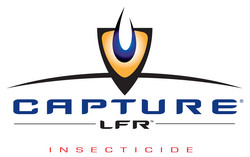 Capture LFR combines the efficiency of a product that mixes easily with pop-up fertilizers -- and stays suspended for uniform application at-plant over the seed in furrow
Philadelphia, PA (PRWEB) April 7, 2009
Corn producers looking for an economical, effective way to protect corn seed and seedlings early in the season can now download materials from a recent series of AgTelePanels produced by Beck Ag that focused on Capture® LFR™ insecticide from FMC Corporation.
The teleconferences featured agricultural retailers and corn producers discussing their experiences with using Capture LFR, ranging from the product's ease of use and mixing to its overall efficacy and ability to boost yields.
Speakers on the teleconferences included:

Crop consultant Ken Ferrie, owner of Crop Tech Consulting in Heyworth, Illinois
Agricultural retailer Roy Houdersheldt, with Creston Fertilizer in Shelby, Nebraska
Crop specialist Chuck McDonald, with Wabash Valley Service Company in Oblong, Illinois
Corn producer Tim Hoenert from Wadesville, Indiana
Capture LFR is applied in-furrow at planting and controls cutworms, wireworms, grubs, rootworms and other soil pests in corn. The unique LFR (Liquid Fertilizer Ready) formulation mixes easily with either pop-up fertilizer or water.
"Capture LFR combines the efficiency of a product that mixes easily with pop-up fertilizers -- and stays suspended for uniform application at-plant over the seed in furrow," says Adam Prestegord, product manager for FMC. "With Capture LFR, growers can plant, fertilize, and protect their investment from seed and seedling pests in one trip, reducing their fuel costs dramatically."
The following materials from the recent teleconferences are now available online:
A .pdf format copy of the handout used during the teleconference, including efficacy data and other technical information on the product
A full-length digital audio recording of one of the teleconference sessions (file size is 4 MB, running time is 34:35 minutes)
Five separate "topic tracks" from the recorded teleconference, including the following topics:
Intros - 210 KB/ 1:47 minutes
Corn planting plans - 1 MB/12:43 minutes
Capture LFR Efficacy and Application - 1 MB/13:01 minutes
Capture LFR Value - 516 KB/11:07 minutes
Panelists Summary Comments - 328 KB/2:47 minutes
Formulation studies prove that Capture LFR goes into solution with liquid fertilizers easily and stays in dispersion longer than other products, with no significant change in dispersion in comparisons longer than four hours. Capture LFR can be used with liquid pop-up fertilizers or with water based solutions.
For more information about the entire portfolio of crop protection products from FMC, please visit FMCcrop.com.
About FMC
FMC Corporation is a diversified chemical company serving agricultural, industrial and consumer markets globally for more than a century with innovative solutions, applications and quality products. The company employs approximately 5,000 people throughout the world. The company operates its businesses in three segments: Agricultural Products, Specialty Chemicals and Industrial Chemicals.
Safe Harbor Statement under the Private Securities Act of 1995: Statements in this news release that are forward-looking statements are subject to various risks and uncertainties concerning specific factors described in FMC Corporation's 2008 Form 10-K and other SEC filings. Such information contained herein represents management's best judgment as of the date hereof based on information currently available. FMC Corporation does not intend to update this information and disclaims any legal obligation to the contrary. Historical information is not necessarily indicative of future performance.
Always read and follow label directions. Capture LFR is a restricted use pesticide. Capture LFR is not registered for use in California. FMC, Capture and LFR are trademarks of FMC Corporation. © 2009 FMC Corporation. All rights reserved. FMC-2558.
###