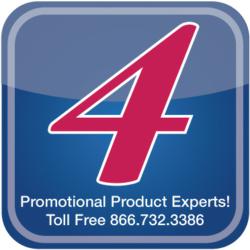 Essex, Ct (PRWEB) September 20, 2012
A report out in the August edition of Counselor Magazine titled, "Rising Corn Prices Impacting Industry," warns promotional product buyers and sellers that the price of corn could surge this Fall and winter causing an increase in the cost of many different products including candy, lip gloss/chapstick and plastic cups. 4AllPromos is bracing for price increasing by connecting with manufacturers and finding promotional products made of materials other than corn-based ingredients.
The worst drought in the Midwest in the past 50 years has taken a toll on the corn crop and thus many of our favorite corn-based products are going to be priced higher. In fact, since the spring the cost of corn has gone up close to 60 percent. Manufacturers who did not brace for the conditions and buy their corn in bulk are now finding it difficult to find and afford a supply.
The great thing about the promotional products business is that there are so many products, made from so many different materials so companies like 4AllPromos have remained prosperous even during the economic hardships of the last five years or so. In recent years there has been a huge demand for recycled promotional products as companies look to save money and promote environmentally-friendly business models.
4AllPromos works with dozens of manufacturers that keep in up-to-date with changing industry demands. The company works closely with our manufacturers to price products fairly always with the customer's in mind. It is important to keep customers abreast of the latest promotional product news. 4AllPromos president Cosmo Corigliano feels the latest developments within the corn industry are no cause for alarm.
"Every year Mother Nature wreaks havoc on one crop or another. Manufacturers know this and thus they find ways to work around the issue."
Businesses who often use corn-based products may want to take this opportunity to help refresh or rebrand their marketing strategies with different promotional products. To find out which non-corn related promotional products are right for your business, special projects, school or non-profit visit http://www.4AllPromos.com