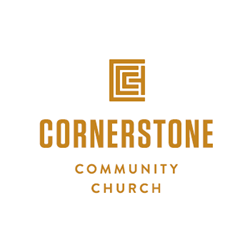 We know how important money is to people's everyday lives. Jesus knew this too, which is why He talked about it so much when He was here on Earth.
Wildomar, CA (PRWEB) December 28, 2015
Ron Armstrong, Senior Pastor at Cornerstone Community Church, will begin a new series of weekend sermons titled "A New Kind of Normal," which will center around the topic of money. The series will begin on the weekend of January 9th and 10th and conclude during the weekend of January 30th and 31st, with services on Saturday evenings and Sunday mornings.
Every year since the church's founding, Armstrong has taught a series on financial management that is both practical and biblically based. It is always very well received and among the most highly attended weekend services at Cornerstone.
"Doing a series on financial management is one of the many ways that Cornerstone shows that it is a church 'For Real Life,' like our motto claims," said Armstrong. "We know how important money is to people's everyday lives. Jesus knew this too, which is why He talked about it so much when He was here on Earth. The series will discuss what it means to trust in God completely for provision and how we can practice contentment in our lives. It will also touch on practical aspects of money management."
The Bible's teaching about money is clear and relevant to anyone at any point in their spiritual journey," Armstrong continued. "This series of sermons would be a great time for someone who does not normally attend church to give Cornerstone a try, as they are sure to hear something that they can immediately apply to their lives."
In addition to the weekly sermon, weekend services at Cornerstone Community Church offer first-rate music that ranges in style from classical to contemporary to laid-back acoustic, depending on the service time and venue.
During all five weekend services, programs are offered for children ages infant through fifth grade. Classes for middle and high school students are offered during the Sunday morning service at 10:20.
Also in January, Cornerstone will begin a new session of Financial Peace University, an in-depth nine-week class designed to teach individuals and couples how to get rid of debt, manage their finances, and spend and save wisely. The class will be held on Tuesday evenings at 6:30 beginning on January 12th. For more information about Financial Peace University, or to sign up for the class, contact Dan Harper at DHarper(at)go2cornerstone(dot)com.
About Cornerstone Community Church
Founded in 1992, Cornerstone Community Church takes a non-traditional approach to church. Their mission is to reach people, make disciples, and build relationships. They place a high emphasis on helping individuals connect with God and others. Cornerstone embraces the core issues of Christianity and presents them in a way that is real, smart, brave, and fun. Find out more about Cornerstone Community Church, including weekend service times and directions at http://go2cornerstone.com/.