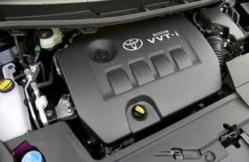 This company has now discounted its Corolla engine inventory to provide a lower price resource for engine buyers.
Lexington, Kentucky (PRWEB) April 02, 2013
Toyota is one of the largest vehicle manufacturers in the world and the Corolla is one of the best-selling vehicles. The millions of vehicles sold by Toyota have created opportunities for drivers around the world. Locating a replacement motor produced by this automaker is now expected to be easier at the http://usedenginessale.com company. This company has now discounted its Corolla engine inventory to provide a lower price resource for engine buyers.
The Toyota Z and L series motors have been used in many of the popular vehicles that have been distributed worldwide. This series of motors offers the fuel efficiency and the power demanded by drivers of passenger car and sedan vehicles.
The discounted motors that are now sold online include the Z and L series and other engine types that have been used for Corolla vehicles in North America. The new lower price is one incentive offered to all buyers.
The redesign of the UsedEnginesSale.com company website in late 2012 helped to introduce the buying public to a new way to receive pricing on the Internet. While this company staffs a toll-free telephone number, obtaining pricing online can now be completed faster and includes immediate access to the company inventory.
This price distribution system was coded and created in part by technology experts. The quotes are now generated by buyers around the country are displayed immediately after using the one-click distribution system online.
Additional upgrades made by the company management this year include removal of customer shipment fees. This removal is an extra way that engine prices have been lowered for buyers of domestic and foreign engines. Customers now quoting engines and having these motors shipped inside the 48 continental United States take advantage of this removal of shipment fees for purchases. The shipment fees removal incentive is expected to stay in place through the rest of this year.
About UsedEnginesSale.com
The UsedEnginesSale.com company discounts is complete engine inventory for customer and trade sales. This company acquires low mileage engines that are resold to buyers in North America at discounted prices. This company is one of the industry leaders for online sales of preowned engines. By including warranty protection and expedited shipping incentives, a better network of buyers has been created. The UsedEnginesSale.com company provides online access to its inventory and immediately distributes pricing quote requests to help save engine buyers time when researching or comparing engine prices.