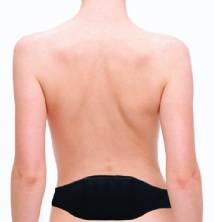 Celebrate New Year's Eve and use new Thermobalancing Therapy to be healthy throughout the years.
London, UK (PRWEB) December 31, 2011
New Thermobalancing Therapy prevents and treats most common diseases, such as back pain, heart and kidneys problems. According to the National Institute of Arthritis and Musculoskeletal and Skin Diseases "back pain is one of the most common medical problems, affecting 8 out of 10 people at some point during their lives" and according to the National Vital Statistics Reports "Heart disease is the leading cause of death in the United States".
What is the difference between conventional treatments and the Thermobalancing Therapy with regards to heart, kidney and back pain problems? Dr. Simon Allen has explained that at the core of a chronic internal disease sits a physical factor. It means that in order to recover from a medical condition patients need to eliminate the damaging physical factor from the organ in the first place. Neither conventional nor complementary medicines offer a similar approach to the treatment of back, heart and kidneys diseases.
Medication, drugs and other remedies are not able to reach an affected organ easily and thus they cannot remove the damaging physical factor. Furthermore, excess of medication, drugs or remedies can cause severe side effects, such as gastroenterological conditions which include ulcers, constipation and diarrhea or fatigue, dizziness, muscle aches and pains. The inefficiency of the treatments with tablets and infusions lead to different surgeries. However, any surgery is unsafe, especially those involving internal organs.
"I wish everyone can celebrate the New Year feeling well and healthy," says Dr. Allen. "For those suffering from lasting medical condition I recommend the natural Thermobalancing Therapy that will not only ease the symptoms fast but also work on the recovery process over time."
For the treatment of kidneys and lower back pain Fine Treatment offers Dr Allen's device, which is designed as a belt that keeps a natural thermo-element over the painful area, and for the treatment of a coronary heart disease a vest with the pocket which places the thermo-element close to the heart. Dr. Allen's devices are comfortable to wear and do not affect the day-to-day activities of its users. Contrary to other current treatments, Dr. Allen's devices work 24 hours a day and create an ideal environment for capillaries to stabilize the body temperature inside the affected organs. This relieves the pressure inside the affected tissue improving the blood flow, eliminating the damaging physical factor, thus relieving pain and other symptoms of heart, kidneys and back problems. Find more information at: http://www.finetreatment.co.uk/natural-alternative/upper-spine-treatment.html.
About Dr. Simon Allen and Fine Treatment:
Dr. Simon Allen is a highly experienced medical professional who qualified as a medical doctor 40 years ago. He obtained a PhD in Medicine in 1978. He treated patients with cardio-vascular and kidneys diseases, prostate and joints problems. Fine Treatment distributes therapeutic devices to dissolve kidney stones, for back pain relif and BPH treatment and recovery after a heart attack.
###