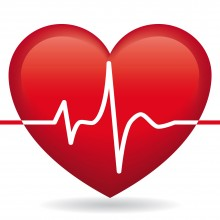 People must wear Dr. Allen's Device for Heart Treatment that strengthens cardiac muscle just they feel discomfort or pain on the left side of the chest.
London, UK (PRWEB) June 22, 2013
Fine Treatment recommends Dr. Allen's Device to prevent a heart attack as it strengthens and protects heart muscle and has shown to be very effective for people suffering from heart disease. It is important to follow this advice as the The Sopranos star James Gandolfini passed away suddenly being only at the age of 51.
According to the article in the USA TODAY, June 20, 2013, by Gary Levin, 'Sopranos' star James Gandolfini dies', "We're all in shock and feeling immeasurable sadness at the loss of a beloved member of our family," the network said in a statement. a cardiologist with Advocate Health Care, a Chicago-based hospital system Vincent Bufalino comments, "Unfortunately, it can sort of happen to anybody - he isn't too young."
The news that James Gandolfini, 51, star of "The Sopranos," died of cardiac arrest stunned his fans, but for medical experts, it was a reminder of the thousands who remain at risk of a similar fate all the time, states Detroit Free Press in the article 'Cardiac deaths like James Gandolfini's are too common', on June 21, 2013. About 715,000 people in the USA will have a new or recurrent heart attack this year, according to the American Heart Association. The average age of the first heart attack is 64.7 years for men and 72.2 years for women.
Dr. Allen's device for heart treatment begins to work from day one, and the users start to gain angina relief within days of wearing it. However, the time necessary to improve the condition of the heart muscle varies taking at least several months. It is reasonable to expect the natural restorative processes in the body to take time. And this is exactly what is achieved with the Thermobalancing therapy. Several testimonials confirm that treatment developed by Dr. Simon Allen is beneficial for different internal health diseases. For instance, Oxford Innovation Centre has recorded the video interview regarding the successful treatment of cardiovascular disease, http://www.youtube.com/watch?v=Zr2euPQYztQ.
"Thermobalancing therapy provides a stand-alone coronary treatment improving the heart muscle condition at any age", says Dr. Simon Allen. "People must wear Dr. Allen's Device for Heart Treatment that strengthens cardiac muscle just they feel discomfort or pain on the left side of the chest."
For details, visit Fine Treatment at http://finetreatment.com/coronary-heart-disease-treatment-angina-relief/.
About Dr. Simon Allen and Fine Treatment:
Dr. Simon Allen is a highly experienced medical professional. His specialty is in the internal medicine and cardio-vascular field. He has treated a wide range of chronic diseases, including patients after a heart attack, with kidneys problems, including kidney stones disease, prostate and spine conditions, as well as metabolic disorders. Fine Treatment exclusively offers Dr. Allen's devices for BPH treatment and chronic prostatitis, coronary heart disease, dissolving kidney stones, as well as back pain and sciatica relief.