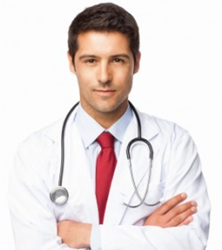 Fine Treatment ensures people around the world have access to the treatment with Dr. Allen's Devices so that they can again enjoy their life in full.
London, UK (PRWEB) February 20, 2013
The users of Dr. Allen's Devices report marked improvement in the condition of their organs, which have been treated with the Thermobalancing therapy. The affected areas include the spine, knees and other joints, prostate, heart and kidneys. Fine Treatment emphasizes the discovery of the Origin of Diseases by Dr. Simon Allen has a wide application, and can benefit millions of people worldwide.
Customers Gary and Diane from Florida, USA, share their treatment experience in a heartfelt message of February 8, 2013: "Since I purchased the device over a year ago, my PSA went from 8+ to below 4.0! I wear it 24/7 and have recommended it to friends we meet around the world. I also wear the device by my heart since I've had 2 stents 3 yrs ago. My wife wears it also in her bra near her heart 24/7 and reports feeling much less palpitations! Thanks Dr. Allen for this wonderful natural therapy."
The PSA test taken by Gary assesses prostate condition. His prostate treatment progress is outstanding, with no unwanted complications whatsoever. The therapeutic effect on the heart experienced by both Diane and Gary is also highly reassuring for people with similar conditions internationally. To the contrary, all conventional prostate and heart treatment methods can have serious side effects, while no other natural therapy has been able to achieve such successful treatment results.
Dr. Allen explains in his Origin of Diseases findings from the internal medicine perspective: while chronic diseases of different organs vary, they all have the same root. This root is based in capillaries. Therefore, Dr. Allen's therapeutic devices are designed to treat chronic diseases of different organs in the same way at the capillary level. You can watch the following video produced by 21st Century Health, an award winning TV show: http://www.youtube.com/watch?v=Jw7xLXdJGjI.
Patients' feedback and medical reviews of Dr. Allen's Devices can be found on the Fine Treatment website. There you can also read articles about application of the Thermobalancing therapy and watch video testimonials recorded by the Oxford Innovation Centre that demonstrate how to use Dr. Allen's Devices for chronic back pain, heart, kidney and prostate conditions, and explain their benefits.
Specially designed to be worn for an extended period of time, Dr. Allen's Devices have a comfortable fit and integrate into daily activities of their users perfectly. The Thermobalancing therapy is non-surgical and non-invasive and, also, is an outstanding restoring method suitable for preventive purposes. Neither conventional nor alternative medicines offer a similar approach to the treatment of such a wide range of lasting disorders affecting vital organs of the body.
"The Origin of Diseases explains why Dr. Allen's Devices provide a successful stand-alone treatment, and can help to avoid medications and surgeries, enhancing well-being and general health of its users", says Dr. Simon Allen. "Fine Treatment ensures people around the world have access to the treatment with Dr. Allen's Devices so that they can again enjoy their life in full."
For details, please visit Fine Treatment at http://finetreatment.com/chronic-prostatitis-cpps-treatment/.
About Dr. Simon Allen and Fine Treatment:
Dr. Simon Allen is a highly experienced medical professional. His specialty is in the internal medicine and cardio-vascular field. He has treated a wide range of chronic diseases, including patients after a heart attack, with kidneys problems, including kidney stones disease, prostate and spine conditions, as well as metabolic disorders. Fine Treatment exclusively offers Dr. Allen's Devices for BPH treatment and chronic prostatitis, coronary heart disease, dissolving kidney stones, as well as back pain and sciatica relief.