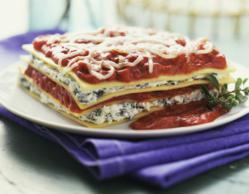 Miami, FL (PRWEB) June 01, 2011
Miami Italian Catering Is Now Twice as Savory
Mama Jennie's has been the top choice for miami catering and Broward catering for over 40 years and they are now proud to announce their expansion in the Miami area. They recently opened the doors to a new catering division located in their Miami Shores restaurant. Not only is Mama Jennie's the most talked about Miami italian restaurant, they're the best pick for Miami pizza delivery and Italian catering. Both Mama Jennie's locations are open seven days a week for dine-in lunch and dinner, takeout, delivery, and now, full-service catering.
Dining In
Diners will enjoy an almost endless menu of rich and authentic Italian meals. Early bird specials are on the menu every day of the week until 7:00 pm. Dine-in choices include appetizers, soups & salads, pasta, calzones & Stromboli, veal, chicken, seafood, and even 'Kids Kuisine' for children 10 and under. The pizza menu has several gourmet pizzas or the option to build-your-own pizza with any meat and veggie combination possible. For anyone who can't decide between the many delicious entrée choices, sampler entrees are on the menu. Just a few of the specialty dishes are gnocchi, stuffed peppers, and eggplant parmesan. The dinner menu also has numerous house wines, domestic beer, and imported beer choices.
Takeout & Delivery
The takeout menu includes a variety of cold & hot subs, soups, pizzas, salads, sides, desserts, beverages, and dinner entrees. Every day there is a different entrée special that comes with a side house salad, garlic rolls, and grated cheese. Takeout and delivery orders can be placed online seven days a week.
Catering
Mama Jennie's is a full-service Florida catering company that helps their guests "Bring the good times home". The Mama Jennie's expert Italian catering staff is on-hand to consult with clients on the needs of any event, from no-frills to full service. The staff is experienced working with budgets and events of all sizes and will arrange a delicious meal within budget.
In addition to many of the same savory dishes offered on the dine-in and takeout menus, the catering service includes an international menu and a healthy choice menu. The international menu includes entrees and side dishes prepared in traditional American, Latin, or Oriental cuisine while the healthy choice menu offers chicken, tilapia, tofu, and pasta in addition to various side items. Catering is available Monday through Thursday 11:30 am until 10:00 pm and 11:30 am until 11:00 pm on Friday and Saturday. Sunday catering is available noon to 10:00 pm. Call Mama Jennies to have your next event catered. They are available to work around your schedule.
For a low key get-together, clients might opt for appetizers, half-trays or full-trays of pasta, meat, veal, and chicken dishes, or a party sub from the extensive catering menu. Half tray options serve 10 – 12 people and full-trays serve 20 – 24 people offering a variety of options for events of any size. For banquet or buffet events, Mama Jennie's also fills the needs for tables, chairs, linens, china, and more to complete the event. The perfect complement to any event is the dessert menu which includes cannolis, brownies, cheesecake, cookies, flan, key lime tart, tres leches, tiramisu and whole cakes. Clients are invited to browse the catering menu online at http://www.mamajennies.com and encouraged to call with meal requests not already on the menu.
Corporate catering is offered at a superior level of service by Mama Jennie's Italian Restaurant Catering & Pizzeria. Mama Jennie's is chosen as the best time and time again. New Times readers voted Mama Jennie's as "Best of the Best Early Bird". Mama Jennie's was voted #1 by Johnson & Wales University and in the Pizza War.
To find the best in Miami italian catering, find Mama Jennie's and look no further!
###