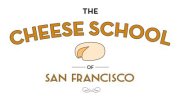 San Francisco, CA (PRWEB) December 24, 2011
The Cheese School of San Francisco provides a unique addition to a holiday party this Christmas season offering a fully stocked cheese bar for all sizes of celebrations from small get-togethers to large groups. They set up and tend the cheese bar stocked with top shelf artisan cheeses, fresh-baked breads, and fresh fruit. The San Francisco corporate catering Cheese School also offers accommodations for a maximum of 75 at their historic Powell Street loft.
The Cheese School of San Francisco is also offering a great Christmas gift idea this holiday season - the gift of cheese. The Cheese School of SF sells gift certificates for a variety of cheese products and classes on their website.
Some of the interesting, delicious and informative classes offered for December included Holiday Fondue and Raclette on Sunday, Dec. 18 that includes hot pots of creamy cheese, hunks of crusty bread, and a decadent chocolate dessert fondue; and Cheese and Charcuterie on Thursday, Dec 22 in which students learned about the preservation processes of cheesemakers and charcuterie artisans.
The New Year offers a variety of unique classes in January with Cheese and Cider on Jan. 6, Cheese Primer on Jan. 11, History of the World in 10 Cheese on Jan. 13, Master Class: Cheese and Tea Pairing on Jan. 18 and many other distinctive classes. They host an average of four classes each week.
For more information about The Cheese School of San Francisco, their classes, cheese platters, hors d'oeuvres and their catering services, call 415-346-7530; or, check out their website at http://www.cheeseschoolsf.com. They are located at 2155 Powell Street, 2nd Floor, in San Francisco.
About The Cheese School of San Francisco
Founded in 2006, The Cheese School of San Francisco was created to help people learn more about the art of enjoying and appreciating delicious cheeses. The only independent institution of its kind in the United States, The Cheese School offers regularly scheduled classes led by expert instructors, and catering services for corporate events, and private parties.
# # #