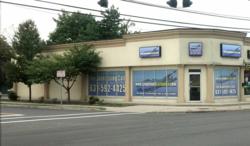 This new space will allow us to better serve our existing clientele and continue our expansion efforts while providing an office environment where our team can continue to answer the challenges presented by today's rapidly-changing digital media world
(Long Island, N.Y.) (PRWEB) September 28, 2012
Long Island Exchange Inc. (http://www.longislandexchange.com), a privately owned media company, is pleased to announce the opening of their new headquarters, centrally located on Long Island in Copiague, New York. The sixteen hundred square foot office located at the busy intersection of Montauk Highway (Route 27), and Hawkins Boulevard will be used for business development, ad insertions and promotions for small businesses throughout the Nassau, Suffolk, Brooklyn and Queens counties of Southeastern New York.
"This move represents an exciting development for Long Island Exchange," said John Colascione, Founder and Managing Partner of Long Island Exchange Inc. "We are now better positioned to support the growing market demand for localized advertising solutions here on Long Island. There is a host of businesses on Long Island that are looking for opportunities to enhance their presence in this unique local market. Long Island Exchange is well positioned and has both the staff and marketing capacity to meet those needs" he added.
"This new space will allow us to better serve our existing clientele and continue our expansion efforts while providing an office environment where our team can continue to answer the challenges presented by today's rapidly-changing digital media world. " said Brian Keegan, President and Chief Executive Officer of Long Island Exchange Inc.
In addition to a plethora of aggressive online marketing strategies, LongIslandExchange.com utilizes television, billboard and radio advertising strategies to complement their efforts of maintaining a stranglehold on its market like no other. "Our team has also been acquiring some of Long Island's most popular digital web sites such as mylongisland.com, licentral.com and longisland.info, just to name a few of the over five-hundred (500) localized digital assets we have now acquired." Colascione added.
LongIslandExchange.com is well recognized as the leading city guide for Long Island residents as well as visitors to the area. The site offers credible, well edited, and monitored local information, news, free classifieds, and reporting making it the leading localized online portal. The periodical is one of very few aggressively marketed, competitive and remaining digital properties in its market as the company owns the majority of Long Island's original web portals through strategic acquisition over the years.
About Long Island Exchange Inc.
Launched in 2002, LongIslandExchange.com is a privately owned media company providing Long Islanders with a wealth of information, news, local business data, and resources for planning activities in the area. The web site serves over 1.8 million (1,800,000+) visitors who generate an average of 4,260,417 page views per year. [*Source: Google Analytics: 08/2012]. The site has won five awards from BOLI, Best on Long Island, in best of categories like "News, Media and Publications" as well as "Best Web Site of the Year".