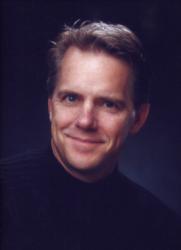 All too often companies wait until they have a negative online reputation experience to develop a reputation management plan
Salt Lake City, Utah (PRWEB) January 31, 2013
Don Sorensen, corporate online reputation management expert and owner of Big Blue Robot, today advised companies to create a Reputation Management plan for 2013.
"All too often companies wait until they have a negative online reputation experience to develop a reputation management plan," says Sorensen. "By waiting, the situation is most times much more difficult to remedy, and cannot happen as quickly as if a plan was in place. Some simple planning and proactive work can save companies a lot of headache."
Usually when talking about online reputation management, experts advise tips, tricks and other actions companies can take to improve their online reputation and improve search rankings. And, most advise that effective online reputation management is about doing something, taking action, and getting the job done. However, all that action can be exhausting and many companies question why they should go to the trouble of trying to build a positive brand online. Sorensen has a unique way of looking at why companies should be pro-active in their online reputation management strategy.
"Many companies today are killing their online reputation by doing absolutely nothing," explains Sorensen. "If they don't care about their online reputation, then don't put any effort forth. Don't take action. However, be prepared to sit there and watch as your branded SERP fills with negative reviews and articles about your terrible product and customer service."
Sorensen outlined 5 ways companies can watch their online reputation die quietly, simply by doing nothing.
Don't Be Seen or Heard
There is an old saying, "children should be seen and not heard". If a company wants to stop worrying about its online reputation, Sorensen advises they should not be seen or heard. That is, they should not do anything online that would catch the attention of anyone who cares or who has interest in the company. He suggests in this case that the company not write anything; not reach out to bloggers; not announce any new products or services the company offers; and do not release case studies, white papers, or press releases. "If a company wants to ruin its online reputation, they should simply sit back and not product any content about the company at all," says Sorensen.
Be Boring
Not only should companies not be seen or heard, they should try and make their website and any marketing materials they might release completely boring. Sorensen says companies that stop putting so much effort into being creative and trying to sound interesting are well on their way to online reputation management problems. "In fact, the best thing you can do is only release esoteric lists of data that are not relevant to your customers and are completely unreadable," adds Sorensen. "If that data shows up in the SERPs, anyone looking for more information about your company will be so completely confused and you'll lose them right away. Putting as little effort into your public image as possible is a sure fire way to let go of trying to make an effectively branded SERP and improve your online reputation."
Shut Down Social Profiles
Shutting something down may sound like work, but Sorensen says shutting down social profiles has a long-term payout, noting that if companies shut them down now, they'll never have to update them again. Companies can either stop using them by not posting any new information and not responding to questions or inquiries from followers, or they can officially delete their accounts. Once done, the social profiles will no longer show up in branded SERP, allowing other links, like bad reviews or "scam alerts" to fill in the spaces.
Take Down All of Your Company's Websites
The fourth way Sorensen says companies kill their online reputation is by taking down all of the company's websites. "I suppose you could keep your main site open (if you still want to put in some minimal effort)," says Sorensen. "But take down any other company web assets, like external blogs, promo sites, micro-sites, product sites, and more. All those properties should show up in a branded SERPs, but they take so much time and effort to maintain, why bother? Those other websites only make you look like a company who cares about its reputation and customers".
Go Incommunicado
Finally, Sorensen advises going incommunicado. He says by removing all contact information from all company websites, a company is just asking for online reputation problems. By removing all contact information from all of the websites, online directories, profiles—anywhere an email, phone number, or physical address may exist, customers will have no way to talk about problems or ask questions about your product or service. Instead, they will probably write reviews about how hard it is to contact the company, or post scathing blog articles about the company's product because they couldn't get a hold of a customer service representative. These negative reviews and blog posts could show up in branded SERPs, which will deter the company from gaining more customers.
"Bottom line, there are a lot of ways you can do nothing and let your online reputation die," concludes Sorensen. "But there is a simple solution to all of this. An online reputation management plan could curtain all of these problems and keep your online image positive.
If you really don't care, then do nothing, and your online reputation will kill itself—not with a bang, but a whimper."
The article in full can be viewed at http://www.BigBlueRobot.com
About Don Sorensen
Don Sorensen is a recognized authority on online reputation management whose expertise and insights have most recently been featured in the New York Times, CIO.com and numerous other industry publications. His more than 25 years of corporate communications and marketing experience for companies including Novell, Hewlett-Packard, IBM, Intel, Netscape, Sun, AT&T, and AOL, are the foundation upon which he built Big Blue Robot, a leader in the online reputation management industry. A frequent presenter on corporate reputation management, his most recent speaking engagements include appearances at the Direct Selling Association, the National Conference on Student Assessment, and the Association of Test Publishers. His book "Online Reputation Management: Corporate & Personal" was published this year and is available through Amazon. He holds a Communications Degree from Brigham Young University and is a published academic author.
About Big Blue Robot
Founded in 2003, Big Blue Robot (http://www.bigbluerobot.com), works with corporations and their executives around the world to improve, protect, repair and manage their online reputations. Big Blue Robot has developed state-of-the-art online reputation management strategies for companies doing business around the world, including USA, Germany, Canada, New Zealand, United Kingdom, United Arab Emirates, and France. During the past ten years, Big Blue Robot has helped numerous companies fix their brand reputation and online reputation problems.