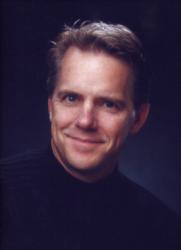 Search engines can make or break a company. A company's online reputation needs to be taken seriously and given the time and attention it deserves.
Salt Lake City, Utah (PRWEB) April 19, 2012
With countless stories of corporations and government agencies being faced with negative reputation stories online, Don Sorensen, CEO and founder of online reputation management firm Big Blue Robot, today released guidelines for corporations dealing with reputation management issues.
Creating and maintaining a positive online reputation requires more than simply delegating the task to the marketing department. "The truth is far from that," says Sorensen. "Reputation management is about more than the messaging that the marketing department puts together. It's about controlling the way your company name is used online, in what context, and—especially—how a search engine results page (SERP) looks when a customer Googles your company or brand name. Your customer's ability to trust your organization is imperative."
In the 2011 Edelman Trust Barometer® survey, it was discovered that trust acts as a powerful protective barrier against crises. The study stated that the need for repetition is greatly influenced by trust: a trusted company's good news is believed much more quickly (1-2 repetitions) than the good news of a distrusted one. Figures are reversed for bad news. It also found that search engines rank No. 1 as the place people go first for information about a company. (Edelman's 2011 Trust Barometer®, the firm's 11th annual survey, gauges attitudes about the state of trust in business, government, NGOs and media across 23 countries.)
"Search engines can make or break a company," comments Sorensen. "A company's online reputation needs to be taken seriously and given the time and attention it deserves. It is important to gain the trust of customers." So what is online reputation management, and how do corporate executives take charge? Sorensen outlines how companies can protect their online reputation.
Monitor
Sorensen encourages corporate executives to use tools that will monitor the web, like Google Alerts, for company mentions as well as links to corporate websites. "Short of outright slander or libel by the reviewers online, executives really don't have much legal recourse to make the negative postings go away. People have a right to complain, and these days it's all too easy for unhappy customers to vent their frustrations and share their opinions with the whole world." says Sorensen.
Start with the Small Stuff
Many corporate executives continue to put off proactive reputation management because they don't know where to begin. Sorensen advises to start with the small things. "Create social profiles, and buy domain variations of your company name. Start with the little things that will help provide a solid base for the rest of your strategy."
What is the course of action when you do find negative comments and stories? "When you find negative mentions of your company online, focus on them right away," counsels Sorensen. "It doesn't matter if the site is small or if the mention "isn't that bad." Small things today can turn into big problems tomorrow. So, if you can keep on top of the small things, putting out little fires as they arise, you'll have fewer problems down the road."
Focus on Positive Content
Marketing or PR departments should be directed to make online reputation management part of their regular duties. Sorensen recommends, "That means they should always be looking for, gathering or creating positive content that can be used to continually update corporate websites. Don't put everything onto one corporate website. Instead, set up different websites for different purposes. For example, you can have a website for customer support, a website about your charitable giving, a website about conferences and meetings, a website for photos and perhaps individual product line websites. This provides a nice stable of websites that a company can have control over."
For more information about corporate reputation management please contact Don Sorensen at Big Blue Robot.
About Big Blue Robot
Founded in 2003, Big Blue Robot (BBR), http://www.bigbluerobot.com, helps corporations and high profile individuals improve their online reputations through search engine optimization of positive web content. BBR has developed state-of-the-art online reputation management strategies for companies doing business around the world, including Germany, Canada, New Zealand, United Kingdom, United Arab Emirates, and France. Sorensen has been featured in The New York Times and other publications on the subject of reputation management and is now educating, individuals and corporation on defining and executing online reputation management strategies.
Press Contact:
Paulette Brown, Brown Communications Inc. 770-577-3881, paulette@browncommunicationspr.com