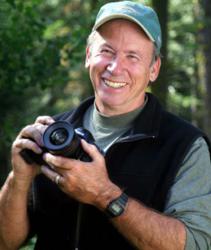 (PRWEB) November 09, 2012
Carlton's Training Solutions, a leader in motivational corporate training videos, now offers the best selling title Everyday Creativity by famous keynote speaker Dewitt Jones. This title has been a best seller among corporate executives across the nation. It has received rave reviews from CEO's on its take on adding creativity to the workplace. Corporate training videos such as Everyday Creativity by Dewitt Jones have become a popular teaching aide in corporate education and is now offered on the Carlton's website with free shipping.
Everyday Creativity is a beautiful motivational film that is essential for an organization if they believe their people can accomplish the extraordinary. Dewitt Jones, a National Geographic photographer, uses his skill of storytelling and inspirational photos to show how a team can be more creative from problem solving to managing. Jones captivates an audience and opens their eyes to see that creativity is a matter of perspective. Many teams get settled in a pattern which at times can start to develop bad habits. This training video gives steps on how to break old patterns and bad habits. These skills, if accepted and practiced by an executive team, will result in improved productivity.
Carlton's is highlighting Dewitt Jones, since he is a famous keynote speaker and has released several corporate training videos including Everyday Creativity. "This title is by far one of his bestselling videos that has been released and we're thrilled to make it available to our customers" says Jim Case of Carlton's.
Utilizing the power of his inspiring photos with his skill of storytelling, Dewitt's message and lesson will impact any management team. Carlton's Training Solutions is proud to offer this best seller along with a wide collection of training videos to educate any corporate team.
About Carlton's Training Solutions
Carlton's Training Solutions has been providing corporate training videos & DVDs to American and international clients for over thirteen years. Their corporate training programs are utilized across the board by companies in the retail, hospitality, manufacturing, industrial, healthcare and in government organizations. Carlton's carries titles by the leading names in the training industry including Ben Zander, Dewitt Jones, Ken Blanchard, Bob Farrell, Joel Barker, Tom Peters and more. Find Carlton's selection of training videos on their website at http://carltonstraining.com.