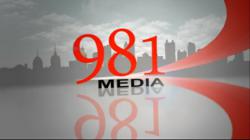 For business owners, product instructional videos make life easier for their customers and cuts down on support cost
Burbank, CA (PRWEB) May 07, 2013
Corporate video company 981 Media, a multimedia marketing company in Los Angeles, announces the addition of product instructional videos, a new type of corporate video production to their list of services.
The company now offers product instructional videos for business owners in which viewers are given visual examples of a particular product and how to use its features. For businesses that are looking to improve their support cost, product instructional videos can be an entertaining but informative way to do so. This type of corporate video production particularly lends itself to a series, as many products in today's market are too complex to be explained in a single, short video.
"For business owners, product instructional videos make life easier for their customers and cuts down on support cost." says Austin Brooks, creative director at 981 Media. "Many products have multiple features and might be potentially confusing. Visual examples of how to use them are not only helpful, but make for a more interactive company website."
Product instructional videos are being used by some businesses to cut costs without cutting customer service and satisfaction or product quality. Despite being a common business expense, call centers are costly. The average company will spend $1 for every minute spent on the phone with their customers, with most calls lasting around 5 minutes. This can become pricey very quickly, especially consider calls of ten minutes or longer are not unheard of. Worse yet, keeping customers on hold is almost unavoidable.
The secret behind 981 Media's success in this type of video is the format in which the video content is created. Instead of one long form video teaching all of the features of a product, they produce the content in shorter videos designed to get the customer to the information they need very fast. Ideally, A company will want to create one video for each feature and aim to limit the video to under two minutes. With this kind format, the customer can find the exact video they need help with and view that content instead of trying to find the content in a long form video showing all of the features.
Another benefit of using this format is businesses can use the various videos as promotional content on social media sites and email marketing campaigns. Since they are short and to the point, potential customers can view the videos to see how a particular feature works before purchase and not get overwhelmed by trying to find the information in a long form video.
With product instructional videos, a multitude of questions about how to use a particular product can be answered with accompanying visuals. Customers can avoid wasting time on hold and enjoy a quicker, more engaging way to get their questions answered. As a result, they tend to cut costs while increasing customer satisfaction. Because more than 4 billion online videos are viewed on a daily basis, they have the potential to increase revenue as well.
As a corporate video company in Los Angeles, 981 Media specializes in creating product instructional videos that are easy to follow while also capturing the interest of their audience. Due to their commitment to producing quality corporate videos for Los Angeles businesses, 981 Media uses Hollywood quality, cinematic cameras to film their product instructional videos.
981 Media offers several unique services and they are ready to help Los Angeles companies market themselves through multiple forms of media. .
About 981 Media
981 Media serves companies who want the very best marketing tools around and specializes in using multiple forms of media to promote businesses. They offer award-winning website design, video production,corporate photography, mobile apps, and much more. They chose their name for its ability to represent what they give to their clients. The numbers 9, 8, and 1 mean completion, fulfillment, abundance, power, creativity, and confidence. 9 is also the square root of 81, and together they symbolize synergy and maximized outcomes. To learn more, give them a call at 877-981-6334 or get in touch at their website: http://www.981media.com/contact-us.