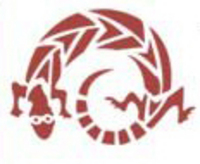 "Clients for whom we've performed more 'traditional' film and video production roles were asking if we would cover their event…It's a very logical extension of what we've been doing for years and a service we are excited to add to our repertoire."
Leesburg, VA (PRWEB) May 10, 2010
In an on-going effort to service any and all client needs for film, video, HD video and multimedia production, Braun Film and Video, Inc. is proud to announce the launch of their Corporate Events Production Division.
For nearly 20 years Braun Film has produced corporate videos, Public Service Announcements, TV and Radio programming and advertising and countless other productions for an international client base from Fortune 500's to 'mom and pops'. Now Braun Film will document your corporate event with the same dependability and attention to detail upon which they've built their stellar reputation.
Whether your organization is looking to archive a press conference, important announcement or ribbon cutting, record an annual or shareholders meeting, or simply document trade show or event activity for posterity sake or alternative uses, Braun Film's video camera crews will be there to make certain you get what you want and don't miss any critical elements of this 'one-time' opportunity.
"We don't like to say 'No' to clients," shared company President Dave Braun. "Increasingly, long time clients for whom we've performed more 'traditional' film and video production roles were asking if we would cover their event, document their meeting, record and distribute their press conference, etc. So it's a very logical extension of what we've been doing for years and a service we are excited to add to our repertoire."
From a small 2-man crew to a full-scale, multi-camera, live-switched production, Braun Film will work with clients, venues and meeting planners to ensure complete and thorough coverage. Braun can also maximize the return on investment by repurposing footage in future corporate videos or making it available for clients to use on their websites. Braun Film and Video delivers full video coverage in all formats, audio capture, lighting and staging.
About Braun Film & Video, Inc.
Braun Film & Video, Inc. is a full service Washington D.C. video production company, specializing in TV and radio commercials, sports video production, government and corporate video production, and public service announcements. Since 1992, Braun Film & Video has worked with organizations of all shapes and sizes to provide the knowledge, strategy, process, networks and execution to deliver on the promise of professional excellence.
Contact:
Dave Braun
Braun Film & Video, Inc.
(703) 293-9350
###