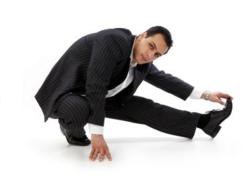 Corporate wellness coaching is a rapidly growing career opportunity for health, fitness, wellness and HR professionals.
Rancho Santa Margarita, CA (PRWEB) February 09, 2013
Between 2011 and 2016, revenue in the corporate wellness services industry is expected to increase almost 10 percent per year and reach nearly $3 billion, according to an IBISWorld report. To better serve this growth in demand for trained wellness coaches, the Spencer Institute offers an online, self-paced [Corporate Wellness Coach certification that is designed to help foster increased wellness, reduced absenteeism and lower health care costs.
More than 90 percent of organizations now offer health promotions and other wellness programs and that number continues to increase, according to the American Institute for Preventative Medicine. Likewise, companies that offer wellness programs reduce their health care expenses while increasing employee productivity, another reason that corporate wellness programs are expanding worldwide.
The Spencer Institute's Corporate Wellness Coach Certification includes lessons on how to manage and facilitate corporate wellness programs, work with human resources departments, create a wellness culture in a company, and promote health to reduce company costs and improve morale.
"You don't have to be a statistician to understand the importance of health and wellness today," said Dr. John Spencer Ellis, CEO and president of The Spencer Institute and creator of the Corporate Wellness Coach Certification. "With growing childhood obesity, skyrocketing health care costs and a number of preventable diseases on the rise, wellness programs at all levels are critical, and we are very pleased to offer this certification to address such a growing need."
The Spencer Institute's corporate wellness training helps people prepare for careers including corporate wellness manager, fitness manager, community health promoter, corporate health fair coordinator, consultant or coach, web-based entrepreneur or trainer and activity director for a corporation, among others.
"When you see the effects of your work every day in healthier employees and businesses, you will quickly realize why serving as a corporate wellness coach is one of the most rewarding careers around," Ellis added.
About the Spencer Institute
Founded by Dr. John Spencer Ellis, an international leader in wellness coaching, personal development and fitness, The Spencer Institute offers life coaching, holistic education, nutrition coaching, sports psychology and wellness training certification programs delivered in online and distance learning formats that are designed to provide a step-by-step blueprint to success. The programs were developed to help people find the career of their dreams while helping others live better lives. For more information on The Spencer Institute or the Corporate Wellness Coach Certification, please visit http://spencerinstitute.com/corporate-wellness-coach-certification/