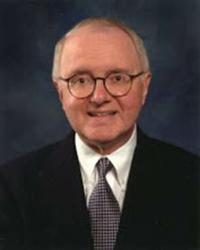 Too much going out and not enough coming in can be problematic in terms of health, family relationships, and job performance.
(PRWEB) December 13, 2012
Coming to the end of another challenging year, one thing is evident: Life takes a lot out of people these days. For many it's the price of living and working (or not working) in a hyper-culture.
More specifically it's a combination of ever-present technology, competing demands, doing their job and a third of someone else's, and the inability to turn off the devices--even when they can.
Too much going out and not enough coming in can be problematic in terms of health, family relationships, and job performance. All reasons for taking this condition seriously.
Failure to periodically refresh the human spirit is not only damaging to people but has longer-term consequences for society.
How can one begin the renewal process?
Taking inventory is a helpful first step. Here are some areas of life upon which to reflect. Corporate executives should ask themselves these questions:

"Who am I?" The answer to this question is not a title or position. It has to do with what a person deeply believes, cares about, and values.
"Where am I now?" In life. At work. In relationships. Toward achieving goals.
"Do I know what time it is?" This is to gauge awareness of reality and the moment a person is living in. It has nothing to do with a clock.
"Where should I be going next?" Think opportunity. Maturity. Moving forward or stepping aside--both with a sense of purpose and direction.
"How am I going to get there?" It's not possible to know everything in advance. Start moving and things begin to happen. The right people begin enter a persons life at the right time. Details become clearer. If a person stays parked, they'll never know what might have been.
To learn more about self renewal read the full blog post at http://www.strategistblog.com/2012/12/the-need-for-self-renewal.html
About Bredholt & Co.
Since 1980 Russ Bredholt, Jr. has worked on a variety of engagements with Fortune 500 companies, privately held businesses, educational institutions and nonprofits in the following areas: Strategy Development, Managing Change, Leadership Development, Collaboration, Corporate Communications, Succession Management, Board Development, and Organizational Studies. We focus on thinking critically, creatively and strategically about the organization. Asking good questions is foundational to this process. Our practice includes direct consultation with leaders as well as group facilitation in off-site retreats. Learning first hand from those in key management positions is essential to providing helpful consultation. Visit http://www.strategist.com for more information.