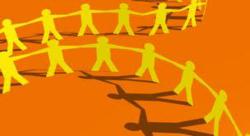 Portland, OR (PRWEB) December 28, 2011
Corporate Auto Transport takes interest in the community's children and always strives to help those in need. They understand the important role that hospitals play for children and their families. Each holiday season, Corporate Auto Transport and its employees make a point to donate to a cause that they all care about and one that effects people in many different ways. Doernbechers Children's Hospital is a wonderful place for families in need of excellent healthcare.
"We like to express our sympathies with a donation to Doernbechers Children's Hospital for the families who rely on them," said Jeff Sacks of Corporate Auto Transport.
About Dorenbechers Children's Hospitals:
Collaboration
They work in teams to ensure an integrated approach to care
They believe families understand the needs of their children
They believe that primary care providers are important members of the team.
Accessibility
They believe all children have a right to excellent healthcare
They bring care closer to your communities through outreach and electronic medical records
They provide ease of access to care through one convenient phone number
They value and encourage honest and diverse points of view
They respect the personal beliefs and values of every family
They respect the knowledge and compassion of every employee
Excellence
They are committed to high quality, safe medical care for all children
They are committed to education, innovation and translating research discoveries as a means to improving children's healthcare
They are committed to providing services not available elsewhere in our region
They are committed to exceptional service for our patients and community partners
They serve our community through outreach and child advocacy
They are a full service hospital offering world class care
About Corporate Auto Transport:
Corporate Auto Transport LLC is family-owned and has more than 25 years of combined experience in the transport industry. They are based in the Portland, OR metropolitan area and specialize in serving clients Nationwide with their vehicle transport needs. They keep their 5 star quality customer service expectations in the forefront! Their integrity is as invaluable as each and every client in the industry.
They transport: motorcycles, cars, SUV's, trucks, vans, boats and a variety of over-sized and specialty type vehicles. They provide door to door domestic service and can transport to and from HI and AK as well.
As the company grows, they will continue to satisfy all auto shipping needs and show their commitment in making any customer's experience as professional and customer service oriented as it should be. Every domestic transport is fully insured and open or enclosed carriers are available. All transports are carefully handled and scheduled in a timely manner.
With donations from companies like Corporate Auto Transport, our communities will be a better place during the holiday season to a lot of families.
###