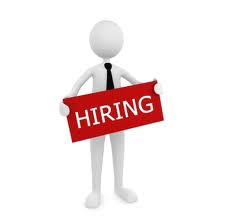 We're hiring. Looking for customer service oriented, energetic individuals!
Portland, OR (PRWEB) November 08, 2011
Even as the auto transport industry slows down for the Fall/Winter Seasons, Corporate Auto Transport states they are hiring. These are signs of continuing to do as well as it looks like they are. They're hiring more staff to tend to their clientele, which shows good signs that in a down economy there is still growth in certain industries.
With a good reputation in the industry, Corporate Auto Transport shouldn't have any trouble finding new staff members to be happy working with such a customer service oriented company that knows what they're doing.
Based in Portland, OR, Corporate Auto Transport is thriving based on their status of hiring for new positions. The company reports a steady business of clientele and credits all sales to the honesty and integrity of their policies and procedures when it comes to auto transport. Setting new high standards in the industry is their obvious goal and when a consumer calls them they welcome those still unsure of auto transportation to research any company and compare them to Corporate Auto Transport.
"We all love our jobs. If we didn't it would show in the quality of our service. People who genuinely care about their jobs care about their customers and it shows," says an employee of Corporate Auto Transport.
If there is an unemployed person who cares about people and who is energetic enough to keep up with all the demands a job in auto transport may require then Corporate Auto Transport is a current option available to those who want to apply. Corporate Auto Transport actually asks those applying to check out their reputation and see why you might want to work for a well rounded company like them. The 5 star reviews at transportreviews.com and the BBB Accreditation should be points of interest for anyone currently looking for employment. Corporate Auto Transport shows good signs of stability with this news.
###