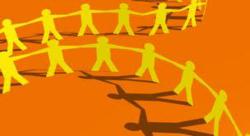 Corporate Auto Transport is helping families locally in Portland, OR.
Portland, OR (PRWEB) November 16, 2011
Corporate Auto Transport takes hunger in its community very seriously and always strives to help when possible. They understand the important role that the mission plays for families, including children. Each holiday season, Corporate Auto Transport and its employees make a point to donate to a cause that they all care about and one that effects people in many different ways.
"We like to express our sympathies to the families who rely on the Portland Rescue Mission," said Jeff Sacks of Corporate Auto Transport.
About the Portland Rescue mission:
Today, they still offer emergency services of food and shelter at their original downtown Portland location on 111 West Burnside. Women and children find help at Shepherd's Door where they'll stay in safety, care and comfort throughout their recovery. This program, started in 1994, moved to a brand new facility in 2003 where women and children stay throughout all phases of their journey toward healing. The heart of our work isn't in their facilities, however. It's in the true stories of real people who've moved from hopelessness to total life recovery.
About Corporate Auto Transport:
Corporate Auto Transport LLC is family-owned and has more than 25 years of combined experience in the transport industry. They are based in the Portland, OR metropolitan area and specialize in serving clients Nationwide with their vehicle transport needs. They keep their 5 star quality customer service expectations in the forefront! Their integrity is as invaluable as each and every client in the industry.
They transport: motorcycles, cars, SUV's, trucks, vans, boats and a variety of over-sized and specialty type vehicles.
They provide door to door domestic service and can transport to and from HI and AK as well.
As the company grows, they will continue to satisfy all auto shipping needs and show their commitment in making any customer's experience with us as professional and customer service oriented as it should be.
Every domestic transport is fully insured and open or enclosed carriers are available. All transports are carefully handled and scheduled in a timely manner.
With donations from local companies like Corporate Auto Transport, Portland will be a better place during the holiday season to a lot of families.
###