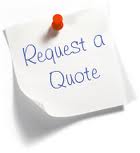 Our mission is to establish a strong foundation with each and every client, to provide the knowledge and integrity every client deserves...
Portland, OR (PRWEB) October 03, 2011
Corporate Auto Transport has joined the Quotes.TR group giving auto shippers access to new quotes without giving their personal information upfront. Corporate Auto Transport is a highly involved site supporter and Gold member with transportreviews.com, the site where Quotes.TR is based. The site is an excellent source of information for consumers wanting to research the Auto Transport industry and check a company's repuatation in the auto transport industry. This great news for Corporate Auto Transport comes after recently becoming BBB Accredited as well.
This new option designed for shippers to receive quotes is excellent for those who want to ensure that they only deal with reputable companies and that their personal information is only given out to those they want to release it to.
Listed on transportreviews.com since March of 2010 and accredited by the Better Business Bureau since June of 2011, Corporate Auto Transport is headquartered in Portland, OR and committed to providing excellent 5 star quality customer service to each and every client. They are showing consumers what customer service is really all about. Adding an easy option like Quotes.TR for their shippers to receive information annonymously is an honest and convenient way to show how much they are willing to do for all consumers needing help with Vehicle Shipping.
"We love being involved with transportreviews.com because all consumers have a right to know what kind of company they are dealing with. Quotes.TR is just another way we are going the extra mile for those clients who want their privacy when requesting a quote," states Chris Nell, marketing director at Corporate Auto Transport.
Quotes.TR is a simple option for shippers to get online and request a quote from Corporate Auto Transport and there is no personal information required from the interested shipper. A shipper's basic route info they are looking for is entered into a form and then Corporate Auto Transport will respond with a quote and leave it in the shipper's hands to proceed with shipping an automobile by placing an order at their convenience. When using this option a phone # and email address are not required. A clever and honest way to handle business professionally.
As Corporate Auto Transport continues to grow, committment to their customers is still top priority as seen with the addition of this new option. Heading to new levels in customer satisfaction, it is extremely rare to find an auto transport company that truly cares about their customers and their vehicles as much as Corporate Auto Transport does. Corporate Auto Transport maintains an excellent rating with no complaints at the BBB.org and the level of customer service that is offered by Corporate Auto Transport is proving high quality with their zero complaint history and Accreditation with the Better Business Bureau. Looking toward the future, Corporate Auto Transport keeps promoting their brand Nationwide through more and more courses, such as their new involvment with Quotes.TR.
###