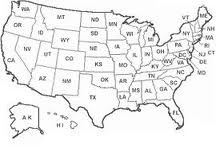 These guys saved us!
Portland, OR (PRWEB) October 13, 2011
Corporate Auto Transport, one of the leading auto transport companies in the U.S., offers a 100% satisfaction guarantee. Corporate Auto Transport has recently become accredited with the Better Business Bureau and now also backs up their quality promise with a 100% guarantee statement. Their excellent reputation is proving that there is still quality customer service for consumers if they want it!
Since March of 2010, Corporate Auto Transport has offered an organized website to show their capabilities and 100% satisfaction guarantee to consumers looking for a good company to work with when vehicle shipping. Based in Portland, OR, their past reputation has proved excellent 5-star quality customer service for each shipper whether its a local transport or cross country transport.
"We understand the need and want for good customer service, you always hear others say how hard it is to find a company who really cares. Well, you've found it! We may just be another quote to some shippers, but to lots we've been true friends. We really try hard to give accurate quotes and we are always honest about the way the industry works from the first phone call," states a customer service rep at Corporate Auto Transport.
Corporate Auto Transport's 100% Satisfaction Guarantee states: "Our Guarantee: As a leader in the Auto Transport Industry, we recognize the need for excellent communication and professionalism to make all transports go smooth. Therefore, we GUARANTEE you will receive the highest quality of customer service available and that you will be provided with honest answers and honest rates to get your vehicle moved in a timely manner. We will never tell you what we think you want to hear just to get your business. We have the knowledge and understanding of the industry that you need to make your transport smooth and timely. You will be satisfied!"
It is stated in the company's terms and conditions posted on their website that they will refund your money 100% if they cannot provide what they promised. Whether you are transporting your vehicle within a certain state or from coast to coast this Guarantee shows consumers that they can trust Corporate Auto Transport to do a quality job on any transport.
###