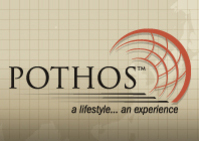 We have stayed the course with our foundational ethos, and we have seen many achievements this year that have strengthened our position as a strategic meeting management industry leader
San Diego, CA (PRWEB) March 3, 2009
After an intensive vetting process, POTHOS, Inc. is proud to announce that it has received a U.S. Small Business Administration Certificate of Financial Competency. POTHOS, Inc. is a boutique size strategic meeting management company and corporate travel agency that specializes in using cutting edge technology and resources to compete with much larger companies at a value, offering clients cost savings and efficient personal event planning services. In addition to their Financial Competency certification, POTHOS, Inc. has earned many other distinctions in the strategic meeting management industry including an SBA HUBZone company certification, a U.S. Federal Government GSA Schedule (541-4D, Conference and Event Management), as well as a reaffirmation of their ongoing relationship with Uniglobe Travel as a corporate travel management franchisee.
Even with the state of the economy in 2008, POTHOS has been rock solid. "We have stayed the course with our foundational ethos, and we have seen many achievements this year that have strengthened our position as a strategic meeting management industry leader," says a company spokesperson.
With central offices in San Diego, and a national and global network of connections, POTHOS, Inc. is prepared to manage corporate events and logistics around the world. As a corporate travel management company, they have established strategic affiliations both nationally and abroad in places as diverse as the following:

Eastern Europe
South America
Europe
Egypt and South Africa
U.S. and Canada
Asia
South Pacific
Something that further distinguishes POTHOS, Inc. from other event planning service and corporate travel management companies is their certification as a certified Disabled Veteran Owned Business. President and CEO Michael Patton, CMM comments, "As a Disabled Veteran Owned Business, we hope to prove that Veteran owned companies can be among the best in their industries."
Mr. Patton continues, "Working with a respected, well qualified small business like POTHOS can generate cost savings while driving and exceeding service standards expectations."
Additionally, POTHOS, Inc. recently launched the version 3.0 upgrade of their website at POTHOS.us in December, featuring a new and improved content rich interface with resources for potential clients.
About POTHOS, Inc.:
POTHOS Inc, a professional strategic meeting management and corporate travel management company certified by the State of California and the United States Federal Government. President and CEO Michael Patton, CMM is a 28 year hospitality veteran. With experience as both a planner and a supplier. He is well versed in International Business & Multiculturalism with first hand experience in dozens of countries worldwide.
Mr. Patton has a Master's Degree in Organizational Psychology and a Bachelor's in Business Administration. He has achieved his CMM (Certified Meeting Manager) designation from Meeting Professionals International.
He is currently on the Corporate Advisory Board for the California Disabled Veteran Business Alliance and has served on the Board of Directors for the San Diego Chapter and the Northern California Chapter of Meeting Professionals International and is the Past-President of the San Diego Chapter of the Hotel Sales and Marketing Association International. He is certified by the American Hotel and Motel Association as Adjunct Faculty and is faculty at Cal State San Marcos teaching international meeting planning & travel related topics. He is a sought after speaker and educator as an expert on travel, meeting, and event planning service topics such as; domestic & international air travel, policies and procedures, airline marketing systems and risk/safety planning. He currently serves as a Subject Matter Expert for MPI.
As a young adult, Michael earned Eagle Scout and Order of the Arrow from the Boy Scouts of America, was President of the Youth Committee of the NCCJ (National Conference of Community and Justice), Optimist Boy of the Year for State of Maryland, has attended FAA Private Pilot Ground School and was in the United States Navy having been twice decorated with earned achievements; Military Order of World Wars and Enlisted Surface Warfare Specialist.
###