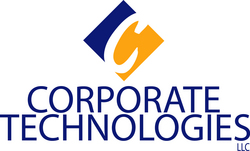 Cisco's solutions provide a quality product implemented by our engineers and project managers who have achieved Cisco's stringent certification requirements.
Minneapolis, MN (PRWEB) July 31, 2008
Corporate Technologies LLC, a Minneapolis MN based information technology company, today announces that it has achieved the Advanced Unified Communications Specialization from Cisco®. This specialization recognizes Corporate Technologies as having fulfilled the training requirements and program prerequisites to sell, deploy and support comprehensive Cisco Unified Communications solutions. In addition, Corporate Technologies also achieved the SMB Specialization. The SMB Specialization recognizes Cisco resale channel partners whose primary focus is on the small and medium-sized business (SMB) market with fewer than 250 employees.
"Corporate Technologies is committed to delivering leading edge technology solutions to our customers across the country," said Jim Griffith, CEO of Corporate Technologies LLC. "Cisco's solutions provide a quality product implemented by our engineers and project managers who have achieved Cisco's stringent certification requirements."
The Cisco Advanced Unified Communications Specialization is designed to help Cisco resale channel partners--whether small to medium-sized businesses or enterprise-scale organizations--meet a wide range of customer needs. It allows partners to focus on unified communications market opportunities that require advanced product knowledge and the ability to deploy solutions over multiple sites and geographies. Cisco Advanced Unified Communications Specialized Partners are specialists in building solutions based on the industry-leading Cisco Unified Communications portfolio. These products include Cisco Unified CallManager, Cisco Unity Connection, Cisco Unity voice messaging and unified messaging, and Cisco Unity Express, Cisco Unified Contact Center Express, Cisco Unified Videoconferencing and Cisco Unified MeetingPlace Express.
"As a Cisco Advanced Unified Communications Specialized Partner, Corporate Technologies investment in the training required to provide integrated, collaborative and adaptive unified communications solutions rank them among the industry's most qualified," said Richard McLeod, director of unified communications for worldwide channels at Cisco.
The Cisco Resale Channel Program provides partners with the training required to build sales, technical and Cisco Lifecycle Services skills, and then validates their skills through a third-party audit. Cisco resale partner certifications--Select, Premier, Silver and Gold--represent an increasing breadth of skills across key technologies and a partner's ability to deliver integrated networking solutions. Cisco resale partner specializations--SMB, Express, Advanced and Master--reflect an increasing depth of sales, technical and service expertise in particular technologies. Achieving Cisco Advanced Unified Communications Specialization also provides Corporate Technologies access to comprehensive sales, technical, and lifecycle services training and support available from Cisco.
Corporate Technologies has leveraged its 26 years of industry experience to gain many valuable certifications with leading manufacturers of technology hardware and software. The company is one of the country's largest providers of managed IT services for the small to medium sized business market and also offers custom Technology Advantage® support, VoIP and PBX telephone systems, computer networking solutions, repair and warranty services and systems integration and consulting. With a breadth of managed IT business solutions, multiple locations, and over 250 employees strong, Corporate Technologies is able to support their customers on a national level.
For additional information on Corporate Technologies or to view the new Technology Advantage® podcast visit http://www.gocorptech.com or call (763) 235-1360.
###