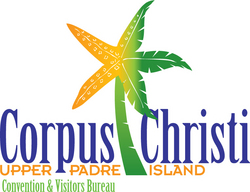 to drive overnight visitor$ to the Corpus Christi Area
Corpus Christi (Vocus) November 11, 2009
Corpus Christi has been voted No. 1 for "Best Places to Retire for $150,000 or Less" by WalletPop.com's "Road to Retirement 2009 Guide."
WalletPop.com is AOL's consumer and money news website and is owned by AOL. WalletPop.com posts news stories, blogs and advice on retirement, investments and other money matters. WalletPop.com was formerly known as AOL Money & Finance, according to David Rogowski, who works for AOL and was involved in the "Best Places to Retire for $150,000 or Less" story.
The article chose Corpus Christi because it offered a combination of safety from crime, a peaceful living environment, an educated blend of seniors and other age groups, its striking scenery and diverse housing options - all for $150,000 or less.
Based on their research, WalletPop.com gave Corpus Christi a score of 9 out of 10 for its educational rating, an 86 out of 100 for its crime rating and an 87 out of 100 for its overall Scout's Retirement Score.
The other winners included Cando, North Dakota at No. 2, Webster, South Dakota at No. 3, Wilkes-Barre. Pennsylvania at No. 4 and Negaunee, Michigan at No. 5. The article listed 20 different cities. The only other Texas city ranked is Point Comfort, Texas at No. 17.
Read the full article by clicking here.
The Corpus Christi Convention and Visitors Bureau's mission is "to drive overnight visitor$ to the Corpus Christi Area". For more information about the Corpus Christi Convention and Visitors Bureau or to plan your next trip to Corpus Christi, visit http://www.VisitCorpusChristiTX.org or call 1-800-678-6232.
Contact:
Kathryn Garcia
Corpus Christi CVB
361.881.1875 office
361.563.2640 cell
###