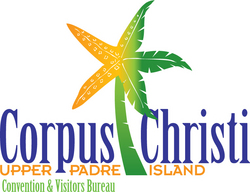 Becoming Empowered Autism Champions and Heroes
Corpus Christi, TX (Vocus) December 1, 2009
The 18th annual Texas Autism Conference is set to be held in Corpus Christi from Thursday, December 3 through Saturday, December 5, 2009 at the American Bank Center.
The conference will bring 1,400 attendees and is expected to make a nearly $300,000 economic impact on the city. The conference has been held in Corpus Christi previously and is hosted by the Texas Education Agency (TEA), along with the Education Service Center, Region 2.
The 2009 Autism Conference is proud to present their keynote speaker, best-selling author Dr. Temple Grandin, who has struggled with autism and will inspire all those present as she shares her first-person perspective of autism.
The conference has been dubbed Back to the B.E.A.C.H., which stands for "Becoming Empowered Autism Champions and Heroes."
The main goal for attendees is to raise knowledge and awareness in Texas about autism and to ensure that those affected achieve their maximum individual potential and that their families have access to education, information and resources.
"Networking opportunities for parents, students, professionals and educators continues to be one of the leading achievements of the State Conference," said Conference Coordinator Laura Cantu. "Participants will be presented with new ideas and ways to work collaboratively to meet the needs of individuals with Autism. Networking circles in the area of Autism will be formed and strengthened and valuable information will be gained."
The Texas Autism Conference will return to Corpus Christi again in October 2010.
Info: Autism.ESC2.net.
The Corpus Christi Convention and Visitors Bureau's mission is "to drive overnight visitor$ to the Corpus Christi Area". For more information about the Corpus Christi Convention and Visitors Bureau or to plan your next trip to Corpus Christi, visit http://www.VisitCorpusChristiTX.org or ca
Contact:
Laura Cantu
Education Service Center Region 2
361.561.8400 work
361.549.1178 cell
Autism.ESC2.net
###