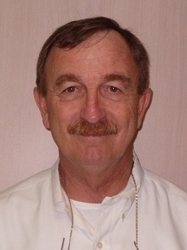 With a diverse background in corrections, Mr. Everett has demonstrated a high level of capability and expertise.
Nashville, TN (Vocus) July 1, 2010
Nashville, Tenn. – CCA, the nation's leader in partnership corrections, has named Vance Everett as director, Security. He succeeds Bobby Phillips, who was recently named as warden of the company's Tallahatchie County Correctional Center in Tutwiler, Miss.
Everett will manage and direct companywide security operations and facility-level emergency teams. Among many other functions, Everett will also initiate and complete investigations, implement security programs in accordance with national, state and local standards, and assist facilities with emergency functions.
"I look forward to overseeing and leading some of CCA's most important security initiatives and programs throughout our national correctional system," said Everett. "I am honored to serve in this position."
Everett joined CCA in 2002 after a 20-year career with the Wyoming Department of Corrections, where he served in a variety of security and administrative roles, ranging from correctional officer to warden/complex administrator of the state penitentiary. During his tenure in Wyoming, Everett was elected president of the West Central Wardens and Superintendents Association.
Everett began his CCA career as shift supervisor at Bartlett State Jail in Bartlett, Texas. He then transferred to CCA's Mineral Wells Pre-Parole Transfer Facility in Mineral Wells, Texas as unit manager and was later promoted to chief of security at the company's Dawson State Jail in Dallas. In 2007, Everett joined Willacy County State Jail as assistant warden and was soon named activation team lead for CCA's Facility Activation Team. In this most recent role, Everett coordinated and oversaw expansions of existing CCA correctional facilities and start-ups of newly constructed CCA prisons and detention centers.
"With a diverse background in corrections, Mr. Everett has demonstrated a high level of capability and expertise," said Rick Seiter, CCA chief correctional officer and executive vice president. "We are confident that he will effectively lead existing and new security efforts throughout our company."
About CCA
CCA is the nation's largest provider of partnership corrections to federal, state and local government, operating more than 60 facilities, including more than 40 company-owned facilities, with approximately 87,000 beds, in 19 states and the District of Columbia. In addition to providing the residential services for inmates, CCA facilities offer rehabilitation and educational programs, including education, vocation, religious services, life skills and employment training and substance abuse treatment. For more, visit http://www.correctionscorp.com and http://www.ccacommunities.com.
###