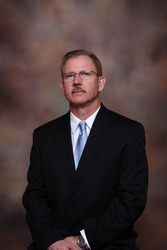 I look forward to working closely with the facilities in Division II to continually improve our operations.
Nashville, Tenn. (Vocus) July 7, 2010
CCA, the nation's leader in partnership corrections, has named Jim Schomig as managing director, Operations (Division II). He succeeds Daren Swenson, who has been promoted to CCA vice president, Operations (Business Unit II).
Schomig will oversee the operations of nine CCA facilities, including Central Arizona Detention Center and Florence Correctional Center in Florence, Ariz., Eloy Detention Center, La Palma Correctional Center, Red Rock Correctional Center and Saguaro Correctional Center in Eloy, Ariz., as well as Cimarron Correctional Facility in Cushing, Okla., Davis Correctional Facility in Holdenville, Okla. and Diamondback Correctional Facility in Watonga, Okla.
"I look forward to working closely with the facilities in Division II to continually improve our operations," said Schomig. "I am honored to serve in this capacity."
Schomig joined CCA in January 2008 as warden at Eloy Detention Center and later transferred to La Palma Correctional Facility. He brings 34 years of corrections experience, including numerous executive management positions, to his new role. Prior to joining CCA, Schomig served as deputy commissioner of the Commonwealth of Kentucky Department of Corrections. He was also warden at two Nevada Department of Corrections facilities and worked in a variety of roles, including warden, with the Illinois Department of Corrections.
Schomig holds both a doctorate and master's degree in criminal justice from Southwest University, and a bachelor's degree in liberal arts from Eastern Illinois University. Through the American Correctional Association (ACA), he has become a certified corrections executive and throughout his career has completed a variety of executive management training courses through the National Institute of Corrections.
"Throughout his prominent career, Dr. Schomig has effectively managed many challenging assignments with other state correctional systems," said Ron Thompson, CCA vice president, Operations (Business Unit I). "During his tenure with CCA, he has shown strong leadership, with a focus on staff development and meeting our government partners' stringent expectations of safety and accountability."
About CCA
CCA is the nation's largest provider of partnership corrections to federal, state and local government, operating more than 60 facilities, including more than 40 company-owned facilities, with approximately 87,000 beds, in 19 states and the District of Columbia. In addition to providing the residential services for inmates, CCA facilities offer rehabilitation and educational programs, including education, vocation, religious services, life skills and employment training and substance abuse treatment. For more, visit http://www.correctionscorp.com and http://www.ccacommunities.com.
###