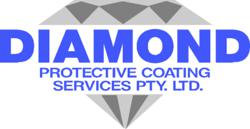 all it takes is for one pipe to be overlooked, and disaster can be the result
(PRWEB) October 11, 2012
On August 6 this year, one of California's largest refineries experienced a massive fire that took one unit offline and, as a consequence, reduced production. This was huge blow to the refinery's owner, Chevron, and Australian corrosion control expert, Dennis Eagers, from Diamond Protective Coatings, is now urging local facilities to learn from Chevron's mistake.
"We have very strict guidelines in this country regarding regular inspection and maintenance of plant and equipment, but having the regulations in place does not automatically mean compliance" said Mr Eagers.
"There were routine inspections done at the Chevron facility in San Francisco too, but all it takes is for one pipe to be overlooked, and disaster can be the result."
The Seattle Times reported that the blaze at the San Francisco Bay facility took one refinery unit offline, which has reduced production, and gas prices have subsequently reached over $4 per gallon. As well, thousands of nearby residents suffered respiratory problems resulting from smoke exposure.
"Reports have indicated that nearby pipes, found to be corroded, had been replaced, but for some reason this 8 inch section of pipe that failed, was overlooked in the inspection process" explained Mr Eagers. "If corrosion is evident in a pipe, then the surrounding pipes should also be inspected and treated if necessary."
With the current growth in mining, gas exploration, offshore drilling, and shipping in Australia, Mr Eagers believes the problems in San Francisco should serve as a reminder to Australian industry to be vigilant in its monitoring of protective coatings application and corrosion control processes.
"Australian regulations are some of the most stringent in the world, and they have been established for the safety of workers, the environment, and the broader community" said Mr Eagers. "By having a routine of regular inspections and following though on any recommended anti-corrosion measures, a company's operation and reputation and being protected as well.
For more information about corrosion protection for mining, port and industrial facilities, visit DiamondPCS.com.au
About Diamond Protective Coating Services
Diamond Protective Coating Services Pty Ltd is a wholly Australian-owned company, and a leading provider of Abrasive Blasting, Concrete Repairs, Corrosion Protection and Protective Coatings services. It is part of Diamond Group of Companies
Under the directorship of Dennis Eager and Boris Pavlic, Diamond Protective Coating Services has grown into an organisation that is widely respected for its professional and ethical approach to projects. The company's annual turnover exceeds $6 million, and its sound management processes have ensured that it has the financial support to fund any project – regardless of size.
The range of services that the company delivers to Australian industry draws upon Diamond's expertise in highly specialised techniques, the use of specialised equipment, up-to-the-minute knowledge of relevant Australian Standards, and safe and environmentally sound work practices.
Diamond Protective Coatings has the added advantage of over 140 years of combined service experience of its directors and key personnel, and is committed to developing a strong and supportive relationship with its clients.
The company's website, with further information can be found at http://diamondpcs.com.au/