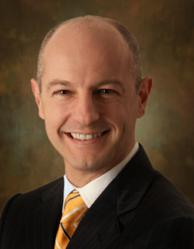 The firm's industry expertise, relations and deal experience were invaluable in this process.
Seattle, WA (PRWEB) November 21, 2012
Corum Group International today announced that its client, Glaston Corporation, has reached an agreement to sell Albat+Wirsam Software GmbH (A+W), the global market leader in software for the flat glass industry, to Constellation Software, Inc. The value of the deal is estimated at EUR 18 million. As per agreement, part of the purchase consideration is contingent.
Headquartered in Linden, Germany, Glaston's Software Solutions Business, A+W, develops and markets ERP, production planning and scheduling, and optimization software solutions for the glass, window, door, and curtain-wall industries. It will become part of the Friedman Corporation, a wholly owned subsidiary of Constellation. A+W will operate as an independent division of Friedman, and will continue to develop, enhance, and market their glass and fenestration industry software solutions world-wide. Friedman specializes in complete ERP solutions for manufacturers and distributors of "make to order" and "engineer to order" products in the building products, capital equipment, and automotive sectors.
"This will benefit both Glaston and A+W, enabling both companies to focus on their core businesses," noted Corum Managing Director Miro Parizek. "Glaston can focus on glass processing machinery and related services, while A+W can continue building out its market leadership position in software for the glass industry as part a larger group completely dedicated to software."
"Miro Parizek and his team at Corum were instrumental in helping us reach agreement with Constellation Software and the Friedman division," noted Arto Metsänen, President and CEO of Glaston Corporation. "Without a doubt, the firm's industry expertise, relations and deal experience were invaluable in this process."
Closing of the transaction is subject to customary conditions including a competition review by the German Federal Cartel Office which is expected to be completed by the end of 2012, at which time ownership of A+W will transfer to Constellation.
About Corum Group
Corum Group has sold more privately held software, IT and related technology companies than anyone in the world in the last 27 years. Corum has done this by utilizing a team approach to each engagement, led by the industry's top dealmakers, themselves former CEOs and owners of tech companies. These executives have the highest success rate in the industry, having generated over $7 billion in consideration for their clients.