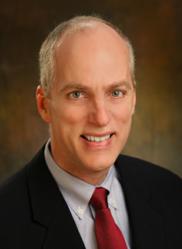 This is an environment that is going to be very good for innovative technology companies working in the broader energy and clean-tech sectors
Seattle, WA (PRWEB) November 20, 2012
Leading technology M&A firm Corum Group forecasts robust in coming years for energy-related technology M&A, and will detail their findings at a World Financial Symposiums Market Spotlight webcast on November 28. Corum analysts predict that software firms serving the petroleum, power, renewable, mining and clean-tech sectors will be in high demand as a variety of resource-driven, regulatory and technological factors drive increased competition among buyers and higher valuations for sellers.
"The United States will challenge Saudi Arabia as the world's largest petroleum producer by 2020," noted Corum Vice President Jeff Brown. "Combine that with significant technological leaps in smart grid technology, and with cap and trade and other changing compliance requirements, and you get an environment that is going to be very good for innovative technology companies working in the broader energy and clean-tech sectors."
Brown will expand on these findings and others on November 27, 2012 at 1PM Eastern Time, during a Market Spotlight webcast hosted by World Financial Symposiums (WFS), the international organization dedicated to educating technology leaders.
During the 45 minute webinar, Brown will lead a discussion between energy technology experts who will share their perspectives on valuation trends, recent transactions, and opportunities for software companies to profit in the current market. A 25-year veteran of the energy technology sector, Brown recently led the sale of analytics software company Oniqua to ASCO Group, an international oil and gas services firm backed by private equity firm Doughty Hanson.
The webcast also will include Andrew J. Roehr, Managing Director of Utilities at PricewaterhouseCoopers, a noted expert in next-generation electric utilities, and smart grid technology in particular. He will be joined by Tom Scaramellino, Senior Vice President of C3 Energy, and founder of Efficiency 2.0, a cutting edge online company that helps utilities and governments engage consumers to generate increased verified energy and peak savings. Efficienty 2.0 was acquired by C3 Energy in May, 2012.
The Energy and Clean-Tech Market Spotlight marks the fifth Market Spotlight webcast of 2012 for WFS. Previous webcasts focused on M&A activity in the Casual Gaming, Geospatial, Hosting Industry and the Cloud, and Enterprise Mobility markets. WFS will continue to educate at the Healthcare Market Spotlight, December 18, 2012.
WFS's flagship conference, Growth and Exit Strategies for Software and IT Companies, will be held in Seattle on January 30th, 2013. Hosted at the Davis Wright Tremaine Conference Center, attendees can expect a full-day of insights from major buyers, private equity investors, venture capitalists, angel investors, analysts and other CEOs who have recently sold.
About World Financial Symposiums (WFS)
WFS is an international organization dedicated to educating technology leaders and encouraging deal flow among key industry colleagues. As a networking facilitator, World Financial Symposiums organizes and promotes forums, seminars and conferences; drawing over 1000 senior deal makers including CEOs, CFOs, corporate investors and other deal participants from software and IT industries worldwide to over 20 events in the past eight years. For more information, please visit http://www.worldfinancialsymposiums.com.
About Corum Group
Corum Group has sold more privately held software, IT and related technology companies than anyone in the world in the last 27 years. Corum has done this by utilizing a team approach to each engagement, led by the industry's top dealmakers, themselves former CEOs and owners of tech companies. These executives have the highest success rate in the industry, having generated over $7 billion in client wealth.