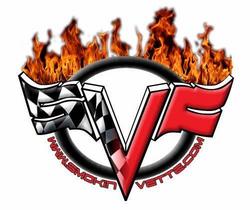 Sacramento, CA (PRWEB) April 14, 2009
SmokinVette.com Corvette Forum is proud to announce its second annual "Virtual Car Show". SmokinVette.com, considered as one of the largest privately owned Corvette Forums that has also been recently featured with Speed Channels Super Cars Exposed, Jay Leno's Garage and SEMA two years straight, has kicked up this years Virtual Car Show prizes to over $10,000 worth of parts with the Grand Prize being a BendPak Four-Post Lift!
SmokinVette.com Corvette Forum and club operated by Corvette enthusiasts for Corvette enthusiast is not your ordinary Corvette forum, yet a Corvette Forum that creates a fun non political environment for Corvette owners and enthusiast to share ideas, views, product reviews, technical, Q&A and much more. SmokinVette.com is open to all Corvette generations from C1 to C5 and C6's.
Registration is free and gives the Corvette enthusiast unlimited forum post's, Corvette classifieds listings and photo uploads in our "Vette Gallery", a collection of thousands of Corvettes photos uploaded from Corvette owners around the world, giving them the ability to showcase their stock or modified Corvette! While visiting SmokinVette.com that guest will have access to best of breed Vendors for their stock or modified Corvette part needs.
The SmokinVette.com Corvette Forum 2nd Annual "Virtual Car Show" will consist of two main categories. The main category will be open to all Corvette owners C1 through C6 and Z06 owners. The second category is open to all makes and models. Full details on both contest can be found: http://www.smokinvette.com/corvetteforum/showthread.php?p=191641#post191641
A few of the prizes this year are: BendPak Four-Post Lift, Kooks Custom Headers, Pfadt Adjustable Sport Shocks and so much more!
To enter the virtual car show is actually a very simply process. (1) Register for free at http://www.SmokinVette.com. (2) Enter at least (2-3) photos of their stock or modified car with a description of your car, please include any modifications that you have done to the car.
For full contest rules please visit: http://www.smokinvette.com/corvetteforum/showthread.php?p=191641#post191641
###