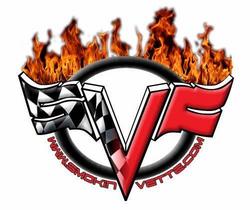 The backbone to SmokinVette.com is its Corvette forum that was started over four years ago
Sonoma, CA (PRWEB) September 8, 2010
SmokinVette.com Corvette Forum, the largest privately owned Corvette forum that has been recently featured on Spike TV's Powerblock, Speed Channels Super Cars Exposed, Jay Leno's Garage and SEMA, is well known for its massive Give-A-Ways/Contests. SmokinVette.com Corvette Forum is a free resource for all Corvette Enthusiasts and is proud to announce that two lucky Corvette owners will receive a premium CORSA Corvette Xtreme axle-back system.
The backbone to SmokinVette.com is its Corvette forum that was started over four years ago with the intent to offer Corvette enthusiast from around the globe a non political, safe and knowledge rich environment that they can call home. Some of the features that compliment the forum is a massive Corvette photo library, Corvette articles, video's and best of all… an incredible line up of the industry's best Vendors. These same vendors from time to time sponsor Corvette parts to SmokinVette to be used as prizes for various Give-A-Way/Contests.
The experts at CORSA Performance Exhausts out of Cleveland, Ohio, have partnered with SmokinVette.com to give away two of their latest Corvette systems – the C5 and C6 Xtreme with Quad 4-inch Pro Series Tips. Featuring the manufacturer's exclusive Reflective Sound Cancellation™ (RSC™) technology that delivers a bold performance note with no interior drone, the C5 and C6 exhaust systems have been enhanced with four large, 4-inch Pro-Series tips that exit out the rear to answer the overwhelming consumer demand for a bolder, more aggressive look that matches the rumble of a CORSA Xtreme system.
These Quad Xtreme axle-back exhaust systems are available for 2009-current C6 Corvettes (part #14959); 2005-2008 C6 Corvettes (part #14960); and 1997-2004 C5 Corvettes (part #14961). CORSA also offers a cat-back Quad Xtreme exhaust (part #14962) for the fifth generation Corvette.
CORSA exhaust systems are crafted in the United States from premium stainless steel, and all tips are double wall, highly polished stainless steel. Complete installation hardware and an illustrated installation guide are also included with the bolt-on exhaust systems.
About CORSA
CORSA Performance Exhausts, a TMG Performance Products, LLC company headquartered in Berea, Ohio, is a leading manufacturer of premium performance exhaust systems for cars, trucks, SUVs and marine applications. Through its patented Reflective Sound Cancellation (RSC™) technology, CORSA Performance Exhausts provides the industry's only guaranteed drone-free driving experience backed by premium performance and superior customer service. For more information, call 800.486.0999 or visit http://www.corsaperformance.com.
The Give-A-Way/Contest consist of Corvette owners posting an image of their Corvette and brief write up of why they should be one of two winners to receive a CORSA Corvette exhaust system. To view exhaust or complete contest rules CLICK HERE.
###