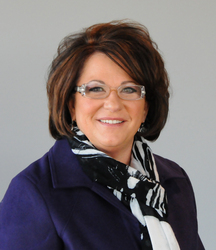 I humbly accept the award, knowing that there are so many others that also take great lengths in supporting our industry. I've been involved in indoor tanning for a long period of time and believe that it is so important to give back
La Vista, NE (Vocus) November 10, 2010
tanworld, Inc., (TWI Franchising) one of the leading professional indoor tanning franchises in the US, is pleased to announce Cheri Cosgrove, President and CEO of TWI Franchising, as a recipient of this year's Smart Tan Award. Smart Tan is one of the indoor tanning industry's leading magazines and educational providers.
Every year since 1997, Smart Tan has honored leaders in the indoor tanning retail community with "The Smart Tan Award." This award recognizes those that exemplify character and programs that set an example for other tanning business owners.
The award was presented to Cosgrove at this year's World Expo, Smart Tan Downtown held in Nashville, TN. Attendees of the event packed the Nashville Convention Center ballroom to witness the presentation. "I humbly accept the award, knowing that there are so many others that also take great lengths in supporting our industry. I've been involved in indoor tanning for a long period of time and believe that it is so important to give back," said Cosgrove.
The honorees this year all had one thing in common: they have stepped up with assisting in providing new efforts to promote the entire indoor tanning market. One of the core themes at this year's event was for the entire market to realize the value in "stepping up." "Cheri puts so much time and effort in to promoting our industry, it's great that she was recognized for her efforts", said tanworld franchisee, Lana Alexander of Roxborough, PA.
For more information on the award and tan world franchising contact Cheri Cosgrove at (402) 932-4857.
###