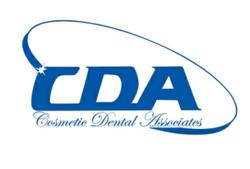 San Antonio, TX (PRWEB) September 19, 2012
Cosmetic Dental Associates, the San Antonio based dental office of John A Moore, DDS, has invested in an on-site dental laboratory and three lab technicians to streamline their procedures and cut back on the turnaround time and cost to his patients.
The vast majority of cosmetic dentistry offices do not maintain their own on-site or in-office dental labs. This means the dentist needs to prepare an impression for a tooth or crown, and then send that impression off to a dental lab to be fabricated. The whole process can take between two to three weeks, leaving the patient with an often ill-fitting temporary crown, or worse, nothing at all, in the meantime.
When the crown or tooth is sent back from the lab, there is a test fitting appointment with the patient. In many cases, the crown or tooth needs certain adjustments to the color or the fit, and so needs to be sent back to the lab. In cases like that, the patient is looking at a possible turnaround time of 4 to 6 weeks.
Having an on-site dental laboratory with lab technicians gives Dr. Moore the ability make adjustments then and there, in the office. The patient has his crown or tooth fitted and in place in only two visits instead of the 4 week back and forth required at a cosmetic dentist without an on-site lab.
The on-site lab gives Dr. Moore and Cosmetic Dental Associates the added benefit of being able to truly customize each dental crown, veneer, or tooth to the patient's exact specifications and needs. In this way, the restoration looks as natural as possible.