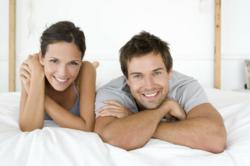 Dr. Kanani specializes in non-surgical gum treatment in Woodland Hills, he is highly experienced in the newest and most innovative procedures that are used to treat gum tissue that may be damaged due to gingivitis and other conditions.
Woodland Hills, California (PRWEB) December 17, 2012
Dr. Kanani says that the advantages of laser technology in dentistry are many and it is perfect for patients looking for safer, faster, and more successful dental treatments. He also says that these treatments offer more comport to those with anxiety problems associated with dentist visits. He offers the following information on laser dentistry along with this seasons special: $26.99 for initial exam and X-ray.
Dr. Kanani, a Woodland Hills dentist, with the goal of combining his passion, experience and science of modern dentistry to meet the expectations and needs of every patient. In his continuous quest to provide his patients with state of the art technology, the practice has encompassed the use of lasers in a variety of dental procedures. Dr. Kanani believes that laser dentistry is reforming the mode that both the professionals and patients approach dental procedures.
For periodontal procedures, dentists are making use of laser technology in procedures like gum tissue treatments. Lasers are excellent tools, permitting the removal of tissue and decay without drilling. The use of laser likewise makes it possible for professionals to do procedures that heal faster than conventional excisions. Also, lasers can be used to further manipulate and reshape gums and bones.
Laser dentistry and non surgical gum treatments are considered to be a much better form of treatment as likened with the conventional methods. Rather than performing open procedures which exposes the inner tissues, Dr. Kanani says laser treatments can reach underneath the surface of the gums to eliminate bacteria and even reform the gum. It can be stated that before the introduction of laser technology, this would be impossible without surgically opening the gums.
There are several advantages linked with laser-assisted dental procedures, as well as significantly less distress and gum recession. Since no incisions are required, healing process becomes ordinary as there is nearly no pain and less inflammation after the treatment.
Dr. Kanani Woodland Hills Cosmetic Dentist, adds that patients are healing faster that they are no longer delaying or avoiding dental procedures that before have involved much more pain and post-surgery complications.
For patients who are apprehensive about the safety of the use of laser technology in dentistry, laser consist of light that poses less to no risk to personal health and does not possess damaging radiation. These lasers treatments are meant to work at specific wavelengths that are programmed to target water molecules present in bacteria, soft tissues, and bones.
For more information on the benefits and proper use of laser technology, as well as other quality dental care services and for a free consultation call Nancy at Around the Corner Dental Health Spa at 818-962-1141.
To know more about laser technology in dental medicine and other services offered by Dr. Kanani, visit: http://woodlandhillsdentalspa.com
Tusana.net