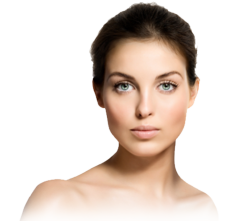 San Francisco, CA (PRWEB) May 21, 2012
Spahub.com knows that finding the right services at a medical spa is an increasingly popular topic. In fact, the topic is so popular that the 20th Annual World Congress on Anti-Aging & Regenerative Medicine meeting in Orlando, FL May 17-19 will highlight the issue of dermatology for the anti-aging physician. As more options become available to fight the signs of aging, it's important to find the right facial skin treatment, which all starts with a search for options.
As the information on Spahub.com explains, the top facial rejuvenation procedures include:
Laser Skin Resurfacing
Laser Resurfacing works to remove the outer skin layers that have uneven pigmentation or are damaged. The resurfacing laser helps to stimulate the body to produce more collagen and promote the healing of the lower layers of facial skin. Laser skin resurfacing is often used to help reduce or eliminate fine lines and wrinkles of the neck and face. Users will find that this procedure can offer a smooth, fresh and even complexion that you seek. Visitors can make an appointment with a qualified SpaHub skin care specialist to find out if they're a good candidate for this procedure.
Microdermabrasion
This is an effective way to reduce and remove light acne scars and age spots. It is often referred to as the "lunchtime" treatment for wrinkles because it is done quickly in your dermatologist's office. When offering a treatment, the dermatologist will use and instrument to administer tiny crystals onto the facial skin. These crystals help to exfoliate the upper layers of the skin, and gentle suction helps to remove the excess crystals and skin cells that have been sloughed off. As is the case for many different types of facial rejuvenation, it might be necessary to have more than one facial microdermabrasion session to get the desired effects.
Thermage®
Thermage® is a facial rejuvenation method that does not exfoliate the skin. It has been developed to help improve the facial contours and tighten the skin on the neck and face. These visible improvements are obtained with a device that administers radiofrequency to the face. The tip comes in contact with the surface of the skin. Radio waves are controlled to reach the deep skin layers and stimulate new collagen to develop. As a result, smoother, tighter skin begins to emerge. Thermage® is unlike laser treatments because it can treat all types of skin and does not require any downtime. It is often possible to see the benefits right away and they are quite long lasting.
Other treatments such as IPL™ Photofacial and Laser Skin Tightening are also options. Those definitions and service providers can be found on Spahub's website.
About Spahub
Spahub.com's mission is to create the largest Day, Medical and Getaway Spa Directory in the world. They strive to make the site a comprehensive place to learn about the different services spas provide. The goal is to provide every visitor an effective tool to quickly locate and explore a spa's amenities before taking one step out the door.