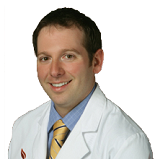 We are proud to offer this improved design for people in the state of Washington and all over the world.
Seattle, WA (PRWEB) April 23, 2013
Anderson Sobel Cosmetic Surgery is pleased to announce the launch of a new website with improved navigability and even more information about cosmetic surgery. Seattle patients will appreciate the new design layout and the additional pages with testimonials and before and after photos. The site also provides helpful links to our YouTube Channel and our Facebook page. These resources provide easy ways for patients to find out what the surgery experience entails and how previous patients feel about the care they received.
Voted "Best Plastic Surgeon" by Seattle Magazine, Dr. Stephen Anderson of Anderson Sobel Cosmetic Surgery has once again made great strides to improve the way current and potential patients learn about their services. With the launch of the new website, visitors will be able to book appointments online, schedule consultations, read blog posts written by professionals, and see patient's surgical results. When choosing a local doctor for cosmetic surgery, Seattle patients will have access to more information than ever before.
"Everyone on staff here at our practice has had a hand in compiling and developing important information for the new site. We asked ourselves what type of website would be most helpful to current patients and those seeking to learn more about certain procedures such as tummy tucks, breast augmentation, facelifts, and more. We are proud to offer this improved design for people in the state of Washington and all over the world," says double board-certified cosmetic surgeon Dr. Alexander Sobel.
Dr. Alexander Sobel has performed thousands of cosmetic procedures throughout his years of practice. For the past five years, he has limited his practice exclusively performing cosmetic surgery. As a Fellow of the American Academy of Cosmetic Surgery, he has been given the responsibility of training several other surgeons in the art of cosmetic surgery. He has served as a Trustee for the American Board of Cosmetic Surgery, and he often lectures and produces scholarly research on different techniques. Because he is an innovator in the world of cosmetic surgery, Seattle women have taken advantage of his skilled technique to rejuvenate their look. Dr. Sobel strives for increased patient comfort and satisfaction.
Dr. Stephen B. Anderson first established a private practice in 1977. He specializes in facelift surgery, rhinoplasty, brow lift work, and liposuction. The doctor was recently voted one of America's Top Physicians by the Consumers' Research Council of America, and he has been serving patients in the Seattle area for more than 20 years.
For more information on cosmetic surgery, Seattle practitioners Dr. Sobel and Dr. Anderson invite you to visit the new website at http://www.800theface.com or contact their office at 425-453-9060. Anderson Sobel Cosmetic Surgery is located at 1632 116th Avenue NE, Ste A, Bellevue, WA 98004.
About Anderson Sobel Cosmetic Surgery
Serving patients in Bellevue, Seattle and the surrounding areas, the surgeons at Anderson Sobel Cosmetic Surgery help individuals make aesthetic improvements through cosmetic surgery and the non-surgical procedures. As one of the leading cosmetic surgery practices in the area, the staff and doctors at Anderson Sobel Cosmetic Surgery are learning about the latest methods to better assist their patients.