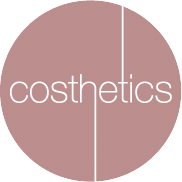 Perhaps Australians are more vain than Americans.
Sydney, Australia (PRWEB) February 29, 2012
In a recent study by Costhetics (http://www.costhetics.com.au), analysis of cosmetic procedure data showed Australians spend 40% more per capita than Americans on cosmetic surgery. [1]
American's spent around USD$33,000 per thousand people versus Australians coming in at AUD$45,500 per thousand, or around 38% more than Americans. [2]
Taking into account current exchange rates which places the Aussie dollar around 5% higher than the USD, this widens the gap to around 45%!
So what is driving Australian's appetite for cosmetic procedures?
Co-founder of Costhetics, Louisa McKay says "It could be than Australians just aren't hurting financially as much as Americans, although the Australian stock market doesn't really reflect that story."
"Another possibility is the harsh sunlight Australians contend with, which has a significant affect on the ageing process, increasing the appearance of wrinkles and sun damaged skin."
"Or perhaps it's just that Australians are more vain," added McKay.
The top procedures for women were breast augmentation, breast reduction, liposuction, tummy tucks, and eyelid surgery. For men, the most popular cosmetic surgeries were reduction of enlarged breasts, liposuction, rhinoplasty, eyelid surgery, and cosmetic ear surgery.
With the increase of cosmetic procedures, consumers need to ensure they thoroughly research and understand the procedures to ensure they are making informed choices. Consumers, along with their medical practitioners need to ensure they are good candidates for the procedures and are aware of the risks.
About Costhetics
Costhetics is Australia's trusted source of cosmetic surgery information, dedicated to informing and educating consumers about all aspects of cosmetic enhancement. For more information about Costhetics contact Louisa McKay on 0448 677 320, or email louisa(at)costhetics(dot)com(dot)au
Sources
[1] http://www.costhetics.com.au/news/australians-outspend-us-on-cosmetic-procedures/
[2] http://www.accs.org.au/
###