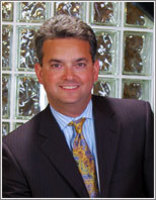 These have also become increasingly more popular in my practice.
Hagerstown MD (Vocus) March 19, 2009
Plastic Surgery Services has served the community of Hagerstown, MD since 1961. "We have maintained a steady flow of patients despite the current economic turmoil," stated Dr. Henry Garazo, board-certified cosmetic surgeon, Hagerstown, at Plastic Surgery Services. "We are well known in the tri-state area which may be why we are continuing to grow".
The recently published American Society for Aesthetic Plastic Surgeons (ASAPS) 2008 procedures survey showed a 12% decrease in surgical procedures in 2008. Nationwide, there were 365,671 breast augmentations performed in 2008, which remains the most popular cosmetic surgical procedure. Furthermore, the ASAPS survey revealed unexpected injectable numbers, with approximately 2.24 million Botox and 1.2 million Hyaluronic Acid (Prevelle/Restylane/Juvederm) treatments performed in 2008.
"Breast Augmentations have been the number one cosmetic surgery for over two years now. Most women under the age of 40 are not as heavily invested in the stock market nor facing imminent retirement," Dr. Garazo comments.
"I am also not surprised by the 2008 numbers for more affordable injectables such as Hyaluronic Acid and Botox," Hagerstown, MD surgeon, Dr. Henry Garazo, "These have also become increasingly more popular in my practice."
The reality is that despite the national decline in surgeries, patients remain committed to aesthetic cosmetic surgery regardless of these difficult financial times.
The ASAPS data also revealed that in 2008 the top five cosmetic surgeries performed were: and Abdominoplasty (tummy tuck), Rhinoplasty (nose reshaping), Liposuction, Eyelid Surgery, and Breast Augmentation. Hagerstown, MD Plastic Surgery Services found that to be true of their practice data for 2008 also.
The 2008 survey is the 12th survey on cosmetic surgery statistics released by the ASAPS since its founding in 1967. The organization is considered to be the world's leading authority on cosmetic surgery education and research.
At Dr. Garazo's practice in Maryland, breast augmentation, tummy tuck, and nonsurgical treatments such as BOTOX Cosmetic, information is offered online at http://www.PlasticSurgeryServices.net.
###