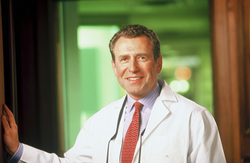 iBraces are a great alternative to traditional braces. We are excited to be able to offer them
New York, NY (PRWEB) September 24, 2008
Orthodontic work is often necessary for dental health or desired for aesthetic purposes. By adding Invisalign Teen and iBraces to his repertoire, Dr. Jan Linhart now offers even more orthodontic options to patients of all ages.
Through these products, Dr. Linhart, who is widely regarded as one of America's top dentists, and Dr. Sheeba Zaidi, the orthodontic expert he employs, can make the process of obtaining a beautiful, healthy smile as easy as possible.
Invisalign Teen is a relatively new product, in which aligners are specially designed to meet the needs of the average teenager. They are comfortable, nearly invisible, and removable. They also start working with the first set of aligners. Dr. Zaidi states, "Parent and child can observe the gradual straightening process together and know that they are getting results." Dr. Linhart has also long offered Invisalign to his adult patients.
iBraces are another option for both teenagers and adults. They are lingual braces, secured behind each individual tooth and consequently invisible from the front. They are the only 100% customizable orthodontic braces currently available in the United States, and are therefore much more comfortable than other bracket braces. "iBraces are a great alternative to traditional braces. We are excited to be able to offer them," says Dr. Linhart.
Not everyone is a suitable candidate for both Invisalign and iBraces, so by offering both procedures, Dr. Linhart is sure to meet the orthodontic needs of every individual. The friendly, knowledgeable and experienced staff he employs is renowned for working with each patient to find the solution that is right for him or her, whether it be Invisalign, Invisalign Teen, iBraces, or one of the other options offered in Dr. Linhart's New York office.
Thanks to new orthodontic procedures, it is no longer necessary to wait until your braces are removed to have a beautiful smile--by visiting the offices of Dr. Linhart, you can exude confidence and comfort throughout the entire straightening process.
Dr. Jan Linhart, DDS, is a Manhattan based New York dentist who attracts patients from around the world. Come by our Park Avenue office to inquire about our cosmetic dentistry procedures and other state-of-the-art dental services that we offer, including dental implants, porcelain veneers, and more.
###