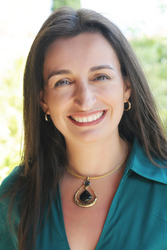 Madison, Wis. (PRWEB) April 5, 2011
Austin cosmetic dentist Elizabeth Lowery, DDS has earned Accredited member status in the American Academy of Cosmetic Dentistry (AACD), showcasing her commitment to excellence in the dental profession. Dr. Lowery specializes in Invisalign, SiroLaser, CEREC restorations and other cosmetic dentistry procedures.
Dr. Lowery joins only 331 cosmetic dentistry professionals worldwide who have achieved this prestigious honor from the American Academy of Cosmetic Dentistry. The Austin cosmetic dentist reached this achievement after completing a rigorous credentialing process including a written examination, oral examination and the submission of clinical cases for peer-reviewed evaluation.
Dr. Lowery graduated in 2003 with a Doctor of Dental Surgery degree, Magna Cum Laude from the University of Texas, Health Science Center at San Antonio and has a BA with high honors in Microbiology from the University of Texas at Austin. She has received numerous awards, including Excellence in Clinical Dentistry, Senior Dental Honors Bay Program and Basic Sciences Awards. The Austin cosmetic dentist has received certifications in Oral Conscious and Nitrous Sedation, Laser Certification (SiroLaser), Invisalign and CEREC.
The Accreditation process, which was developed by the AACD and is the world's most recognized advanced credentialing program for cosmetic dentistry, encourages further education, interaction with like-minded colleagues and the opportunity for professional growth. Accreditation requires dedication to continuing education in cosmetic dentistry and responsible patient care.
"We are honored to welcome Dr. Lowery to the ranks of AACD Accredited members," said Dr. Nils Olson, chairperson for AACD Accreditation. "Accredited dentists and laboratory technicians are the most passionate and committed practitioners. Those who have achieved Accreditation have improved their skills, acquired new techniques, and can provide their patients with better care and services. They understand that a smile is more than just an anatomical part, it's an expression of who their patients are."
Dr. Lowery will join 27 other newly-Accredited dental professionals on stage to receive their recognition and award at the 27th Annual AACD Scientific Session held May 18-21, 2011, in Boston. Dr. Lowery is currently the only AACD Accredited dentist in the Austin area. Avery Ranch Dental is proud to offer this level of world class excellence to the Austin community.
For more information about Invisalign, SiroLaser, CEREC restorations and other cosmetic dentistry procedures offered by Austin cosmetic dentist Dr. Elizabeth Lowery, please visit http://www.averyranchdental.com.
# # #