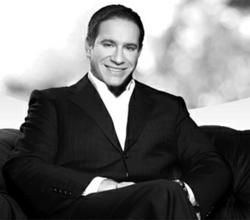 Beverly Hills, CA (PRWEB) June 26, 2013
Coffee, tea, wine, energy drinks, soft drinks and other beverages can stain teeth. Nicotine can turn teeth a dull brown. Even the natural aging process can result in discolored teeth. A stained smile can be unattractive and affect a person's self-confidence. Dr. Kevin Sands, DDS, premier Beverly Hills cosmetic dentist, now offers a variety of teeth whitening options that can restore the natural whiteness of a patient's smile.
Take-home treatments combine a powerful professional-strength bleaching solution with fully customized mouth trays designed to fit the unique contours of a patient's mouth. The solution is applied to the mouth trays, which are then worn for the prescribed time. Results may be evident within just a few days.
Zoom whitening is another option. Beverly Hills dentist Dr. Sands can use Zoom to noticeably whiten teeth in just one hour. Zoom is an in-office procedure that is performed by dental professionals to ensure maximum safety and effectiveness. Teeth can be from eight to ten shades brighter after only one treatment, and they will stay brighter and whiter when patients follow a good dental hygiene regimen and use touch-up kits as recommended.
Not all stains respond equally well to professional whitening treatments. Dr. Kevin Sands, Beverly Hills dentist, may recommend porcelain veneers or Lumineers for these patients. Porcelain veneers are thin shells of porcelain that are bonded to the fronts of teeth to conceal imperfections. Teeth will be permanently whiter since porcelain does not stain the way natural teeth do. Lumineers are similar to porcelain veneers but require less preparation.
About Dr. Sands, Cosmetic Dentist Beverly Hills
Dr. Kevin Sands is a respected Beverly Hills dentist who has been featured in "US Weekly," "InTouch" and "Life & Style" magazines and has appeared on "Dr. 90210." His clients include some of today's top Hollywood stars, and he is a member of some of cosmetic dentistry's most distinguished organizations, including the Academy of Cosmetic Dentistry, the American Academy of Cosmetic Dentistry and the American Dental Association. He offers not just teeth whitening services and procedures but comprehensive cosmetic dental solutions, including dental bonding, Invisalign, dental implants and smile makeovers.
Contact Dr. Sands, Dentist Beverly Hills
Dr. Kevin Sands, DDS
414 N Camden Drive, Suite 940
Beverly Hills, CA 90210
Phone: (310) 273-0111
Website: http://www.yourbeverlyhillscosmeticdentist.com