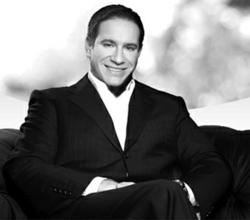 Beverly Hills, CA (PRWEB) April 02, 2012
Most children grow up hearing about the importance of impeccable hygiene habits, regular trips to a dentist, and their diet in order to maintain great oral health. Even with advances in the field of dentistry, many individuals suffer from tooth decay and cavities. The Center for Disease Control and Prevention shows that as many as 1 in 4 children were affected by tooth decay in 2011. Dr. Kevin Sands, Beverly Hills cosmetic dentist, is now offering mercury free, tooth colored fillings to all patients that would like to safely restore their smile.
It is does not take much for residents to find reasons in which to avoid trips to the dentist. Many patients are living hectic and busy lives while others may have developed anxiety over procedures such as dental implants or even basic cleaning. In the long run, this may be a costly mistake. The CDC claims that every dollar invested into preventative treatment can yield savings of as much as $38 over the course of one's lifetime. For those patients that have been avoiding trips to their dentist due to second thoughts on amalgam fillings, Dr. Kevin Sands, Beverly Hills dentist, is now offering safe alternatives.
Dr. Kevin Sands has worked with patients throughout Southern California, offering most advanced and effective dental treatments. He and his staff have trained with many modern cosmetic and general dental procedures including dental veneers, porcelain crowns, dentures, bonding, and more.
All those that would like to restore the integrity of their teeth and the appearance of their smile in spite of tooth decay now have the option of mercury free fillings with Dr. Kevin Sands.
After graduating from the University Of Southern California School Of Dentistry, Dr. Kevin Sands has continued to pursue all cutting edge cosmetic dentistry techniques in order to transform the smiles of every one of his patients. His services, ranging from Lumineers to the Zoom whitening system, are all carried out in a friendly and welcoming atmosphere.
Call (310) 273-0111 or visit http://www.bestbeverlyhillsdentist.com to learn more about the services provided by Dr. Sands. His office is located at 414 N. Camden Dr. Suite 940 in Beverly Hills, CA 90210.
PR by Avital Web, SEO Firm